Manali, Himachal Pradesh
The only place where I like lots of people around me is a club. A crowded floor full of drunken people is the perfect setting to dance for someone like me who has got two left feet. But when traveling, I like to go to lesser-known places with fewer people around. That's the only reason why I haven't been to any of the famous tourist places like Shimla, Nainital, Dalhousie and such, in spite of having crossed these places many times on my way to higher Himalayas in Uttarakhand and Himachal Pradesh.
Manali was one such place which I had crossed many times but never really explored, until my recent trip to Sethan Valley.
Let's Stay in Manali
I wasn't very keen on staying in Manali, but my friend Gogol insisted. And I'm so glad that she made me step out of my comfort zone of lesser-known places and decided to spend a day in Manali. I'd often wondered what made Manali such an attractive destination for several tourists throughout the year– be it families on their annual vacation, couples on their honeymoon or backpackers from all over the world. Soon I discovered what charmed the travelers each time and had them coming back for more.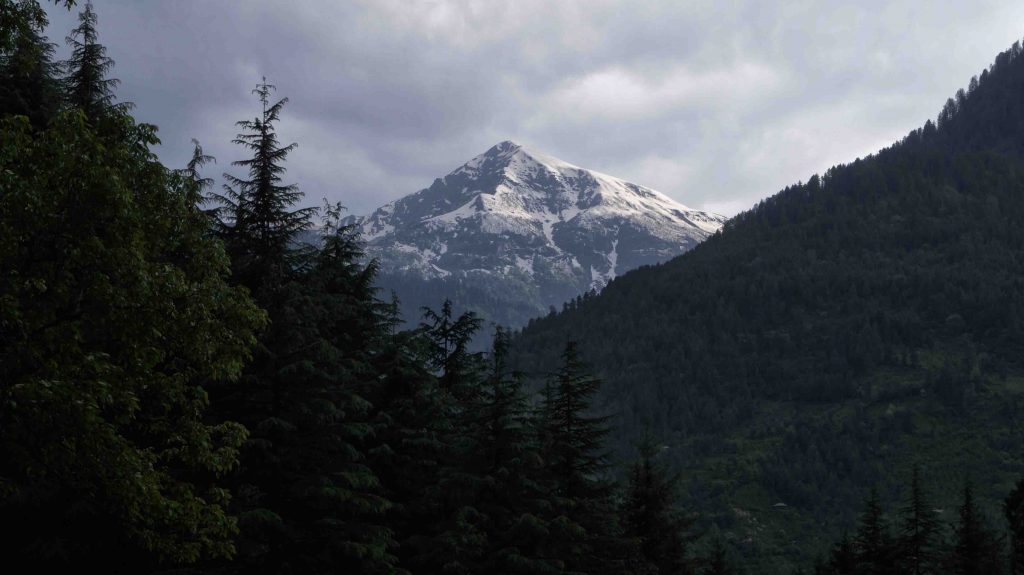 The Morning Dew
We got stuck in traffic on national highway 21 and reached Manali 2 hours late. We picked a hostel in Old Manali rather than stay at a place closer to the bus stand. The moment I crossed the bridge over Beas river, leading right into that part of town, I realized why people swear by the vibrant streets of Old Manali.
The serpentine road spiraling upwards is lined by cafes and bars. The central street is full of local handicraft shops, tattoo-studios, bakeries and clothes stores. I made a mental note of the shops and cafes to visit on the way to the hostel.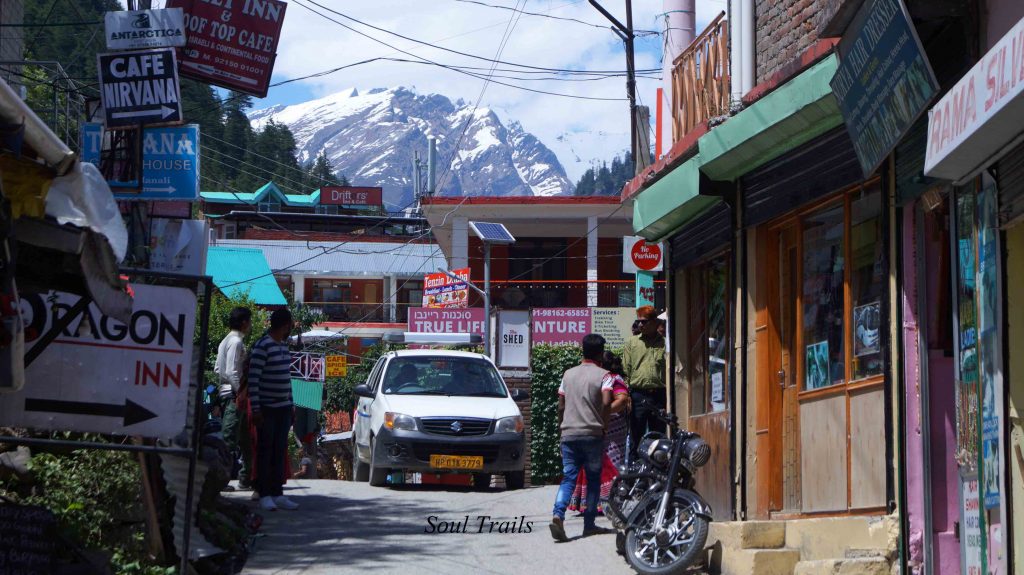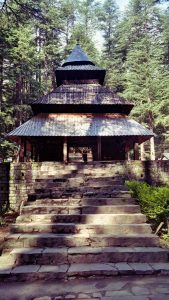 The Afternoon Magique
It was already 12:30 pm by the time we freshened up and set out to see what Manali has in store for us. We were famished and decided to go to People's Café for lunch. I prefer the atmosphere at this cozy cafe to the vibe at most city Socials I've visited. The next on the list was to visit the most iconic place in Manali – the Hadimba temple.
Hadimba Temple is an ancient cave temple dedicated to the local deity Hidimba Devi, wife of Bhima; it is situated in the middle of Dhungiri Van Vihar. There was a long queue of devotees at the temple, so we just rested for a while under the shades of cedar in the forest park. We bought some fresh strawberries and petted a fluffy angora rabbit before heading back to our hostel.
What evening brings along
Wandering through the streets of Manali, we decided to try some of the local bakeries. 4'o clock is always a good time for a croissant and some tea anyway. We happened to find out about Rocky's– a café far up in Old Manali. I prefer my sunsets in seclusion and silence, and Rocky's seemed like a nice idea. On our way, we stopped at Manu Temple to click a few photographs.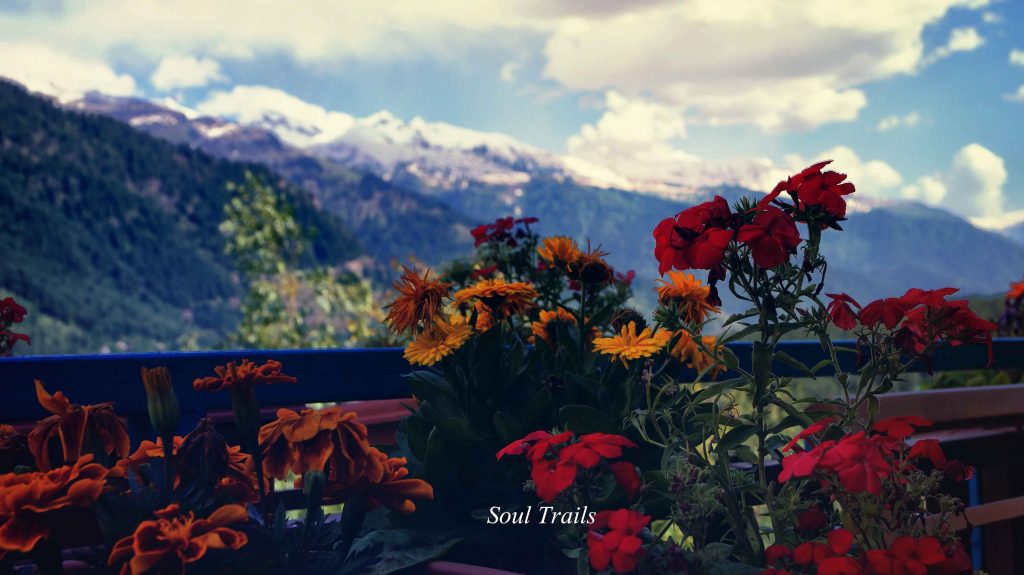 Rocky's the last café on the uphill street in Old Manali. The beautiful panoramic view from the balcony, delicious food, and good music made it my favorite place in Manali. But close to sunset, it became too crowded for my taste. So we decided to find our spot following the narrow trail going ahead from Rocky's. And boy! It was such a beautiful sunset.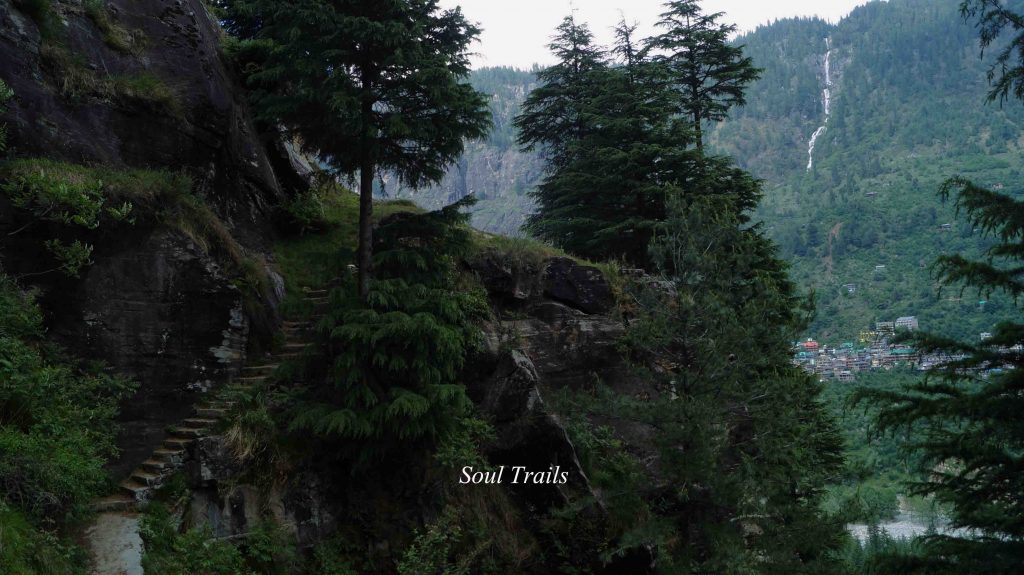 Setting the night abuzz
The night was still young, and it was time to step back into the buzzing Manali.
Such a great day called for an equally epic dinner. We went to Café 1947, one of the most famous cafés of Manali and feasted on the famous Himalayan Trout with some beer. The trout, the beer, and the steady roar of the Beas made the picture-perfect setting.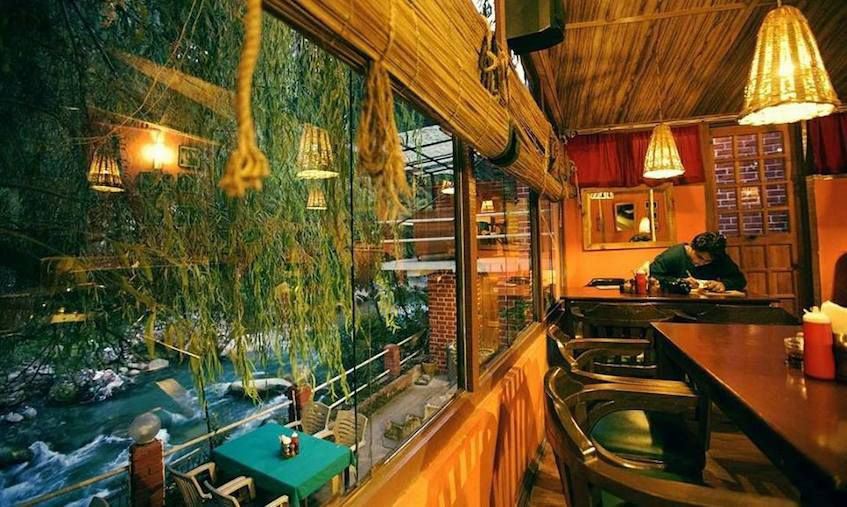 Slightly tipsy, we walked back to our hostel, where we were welcomed to a bonfire gathering. In that small group of seven, there was a tattoo artist from Bangalore, a marketing executive from Mumbai, a yoga trainer/singer from Germany, and an aircraft engineer from Italy. Such a diverse bunch was bound to spark some interesting conversations and loud laughs. We had a good time and eventually, everyone went to their respective dorms.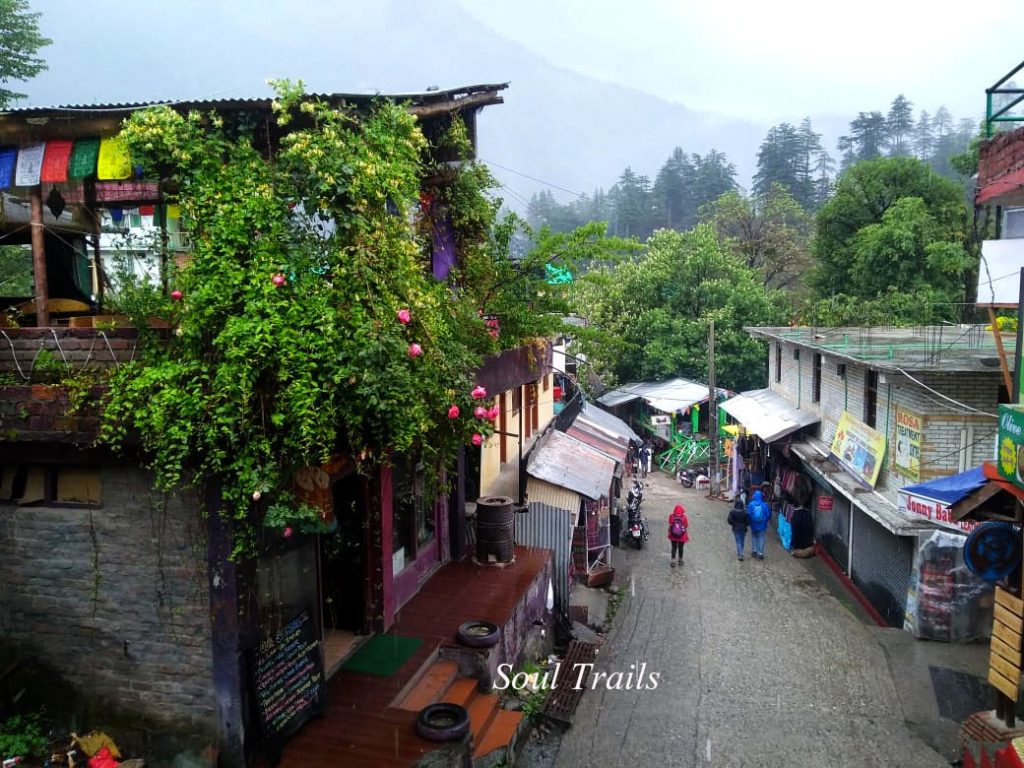 Next morning, while on our way to Sethan Valley, I had finally figured out why Manali is so famous. Manali offers excellent amenities and hospitality to its tourists. From hostels to experiential stays; cafés to bars; ancient temples to trekking – Manali has something for everyone. And even in between all that crowd and chaos, you can easily find small escapes of absolute calm and solitude.
What else can you ask for? — Well, maybe, "you want some stuff, bro?"
Check out the Offbeat Manali Itinerary from Niharika Arora (The Iffy Explorer)
Do you also like to avoid crowded places while travelling? Click below to find the answer to your next destination!
Comments
comments