The Ultimate Udaipur Itinerary
The city of lakes Udaipur is believed to be the most romantic city in India. Nested around quaint lakes and fringed in by purple hills of Aravallis, Udaipur is also known as 'Venice of the East'. Remarkable palaces, havelis, temples, and countless narrow, swirling streets. Udaipur is a perfect mix of hippie-n-happening and royalist luxury. From boat rides to lively art galleries, street food to ancient bazaars, Udaipur is always bustling with charms of colourful Rajasthani culture.
I happened to visit this great city founded by Maharana Udai Singh II very impromptu. It was, and still is, one of the most vogue weekends of my life so far. With just a night train distance away from major metros like Delhi, Mumbai and Ahmedabad (and hardly 1 hour by air); Udaipur is a perfect spot for that romantic weekend getaway we all dream of.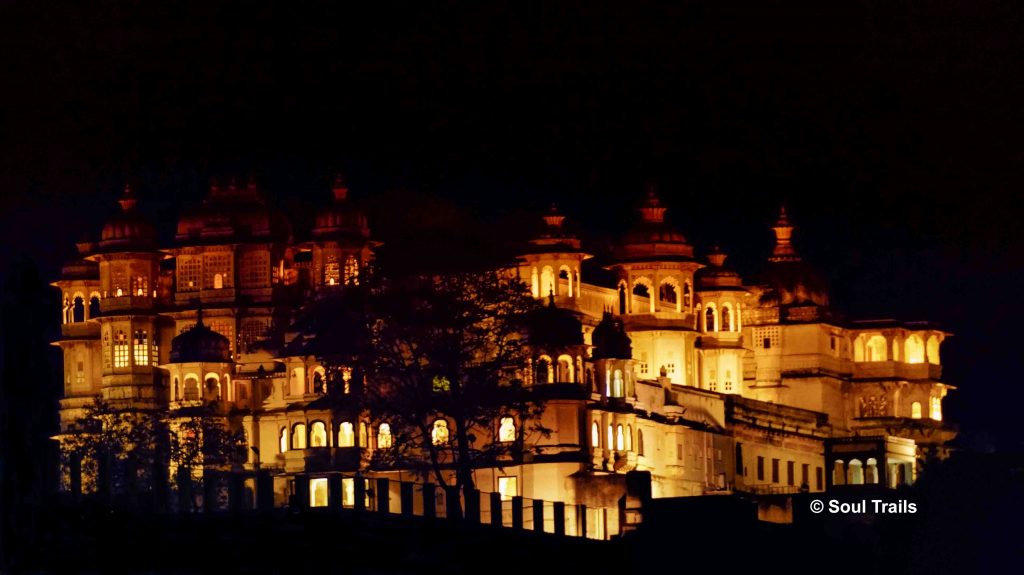 Here's how you can make the most of your weekend trip to Udaipur without missing out on anything:
Step 1: 

Grab a dost!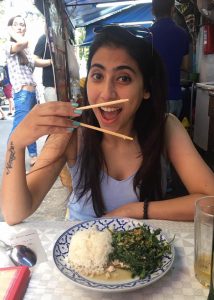 We all have that one friend who is fond of travelling, enthusiastic and just the right amount of crazy. And in my personal case, a heck of a planner. I picked this dumb-nut.
Also, for the record, Priyanka Sharma is THE most awesome-est travel partner.
Step 2: Follow this simple itinerary.
You can make changes to suit your taste or can contact Soul Trails for a personalized itinerary.
Hold on!
I think I missed something very basic here. Before you set out to explore this marvelous city, you'd need a place to dump your bags and freshen up.
Stay Options:
For Backpackers like us
Udaipur is a backpacker's paradise. There are many hostels which you can book online. Or just show up at the door and bargain a further discounted price for yourself. We stayed at Bunkyard hostel. The hostel is right next to Lake Pichola. There are many sit-outs and balconies where you can relax with a cup of tea and a book. You can chill on the hammocks on the roof over-looking the Lake or indulge in a conversation with fellow travellers over board games.
Bunkyard – +91 7742288326
For couples looking for some extra romance with a tad bit of royalty – Taj Lake Palace Hotel, The Leela Palace Kempinski, and The Oberoi Udai Vilas to name a few.
Day 1 –
Start off your day with a walk along the ghat of Lake Pichola. This is the only time when you can witness the calmness and serenity of this otherwise eventful city. Go for a boat ride in Lake Pichola.
The sunset boat rides are more popular (and expensive).
Visiting the Udaipur City Palace, the prime jewel of Udaipur.
Located on a crest overlooking the Pichola Lake, this majestic white royal building is the largest palace complex in Udaipur.

One of the many balconies of City Palace

Entry Ticket = INR 250/-
Camera Fee = INR 250/-
Timing = 9:30 am to 5:30 pm

Jagdish Temple
The splendid temple was built by Maharana Jagat Singh in 1615. It enshrines a majestic black marble statue of Lord Vishnu. It is walking distance from the City Palace.
Go Food-Hopping
All of this walking can make anyone hungry. Lucky for us that Rajasthan is a place where cooking food is considered an art. Take a walk through the streets of Udaipur and try various local foods & snacks.
Famous Cafes – Savage Garden, Café Edelweiss, Oladar Village Café (and many more)
Not to miss – Kachori, Poha, and Jalebi (Best on the streets).
Dharohar Folkdance Show – a taste of Rajasthan's art & culture
The people of Rajasthan live life to the hilt. There is dancing, singing, drama, music and puppet show. Dharohar is a daily evening cultural show providing a blend of Rajasthani folk dances, songs, and puppets.
Venue = Bagore-ki-Haveli, Gangaur Ghat
Entry Ticket = INR 90/- (Indians) | INR 150/- (Foreigners)
Camera Fee = INR 150/-
Show Timing = 7:00 pm
It is a limited seat show. Please reach well before time for good seats (first come first serve basis).

Folk dance at Dharohar

End your day with a romantic dinner at a roof-top restaurant near Lake Pichola. Upri, Ambrai & Jaiwana Haweli are among the famous few.

Lake Pichola from our roof-top dinner restaurant
Day 2 –
You have already seen the area around Lake Pichola and had a taste of Rajasthani culture as well. It is time to go beyond. And it starts with step 3.
Step 3: Rent a bike
Two-wheelers are easily available on rent in Udaipur. All you need is a photocopy of any of your ids. For 300 bucks a day, you can rent an Activa to roam in and around the city.
Pintu Bike Rent: +91 9983765969
Now that you are mobile, just lock the locations on your Google map and visit –
Gulab Bagh
As the name suggests, it is a garden of roses, built by Maharaja Sajjan Singh. There is also a library at Gulab Bagh

Gulab Bagh, Udaipur

with a collection of rare books. Also, it is the only place in Rajasthan where you will find a toy-train.

Bhartiya Lok Kala Museum
This museum houses collection of the folk art of Rajasthan including folk dresses, ornaments, puppets, masks, dolls, folk musical instruments, and paintings.
Maharana Pratap Memorial
Standing atop Moti Magri (Pearl Hill), this place overlooks the serene waters of Fateh Sagar. There is an impressive bronze statue of the great Rajput hero, Maharana Pratap sitting on the back of his loyal horse Chetak.
Sajjangarh Palace (Monsoon Palace)
Situated on a hilltop, the fortified structure was the monsoon palace of the royal family.
Fateh Sagar
It was built by Maharaja Jai Singh in 1678 and was reconstructed by Maharaja Fateh Singh. The enchanting Nehru Park with a boat-shaped café is set amidst its waters can be reached by boat.
Saheliyon ki Bari
It is one of the most beautiful gardens of Udaipur. The garden has rich green lawns and beautiful fountains made of marble. It offers an amazing view and is a must-visit place.
Phew! That's a lot of riding. We decided to enjoy a quiet sunset…
We witnessed a mesmerizing sunset from Karni Mata Temple
There is a viewpoint up the hill from Deen Dayal Park at Doodh Talai. Cable cars are also available to take you to the viewpoint. It's a short climb though and the view is totally WORTH it!

Sunset from Karni Mata Temple, Udaipur

Rajasthani Thali

Rajasthani Thali (Burrp)

Your visit to Udaipur is not complete without feasting on Rajasthani thali. It offers sumptuous and simply irresistible delicacies, leaving you asking for more. The most popular dishes are Dal, Bati, and Churma (sweet cereal cooked in ghee).
Visit Natraj Thali to savor the taste of authentic Rajasthani cuisine. They only serve thalis. Cost of one thali is INR 250/-.
Other places to enjoy authentic Rajasthani Thali: Krishna Dal Bati & Restaurant Ambrai.
Shopping
The streets of Udaipur grace the most buzzing point of attraction for tourists. Traditional crafts, artifacts, vintage wares, they have it all.
Major Shopping Places: City Palace Street, Jagdish Chowk, Hathipol, Shilpgram
Famous Items: Antiques, Clothes, Leather items (especially mojari), Paintings, Jewellery (Polki, Kundan, Meenakari)
P.S: Don't forget to bargain. *wink wink*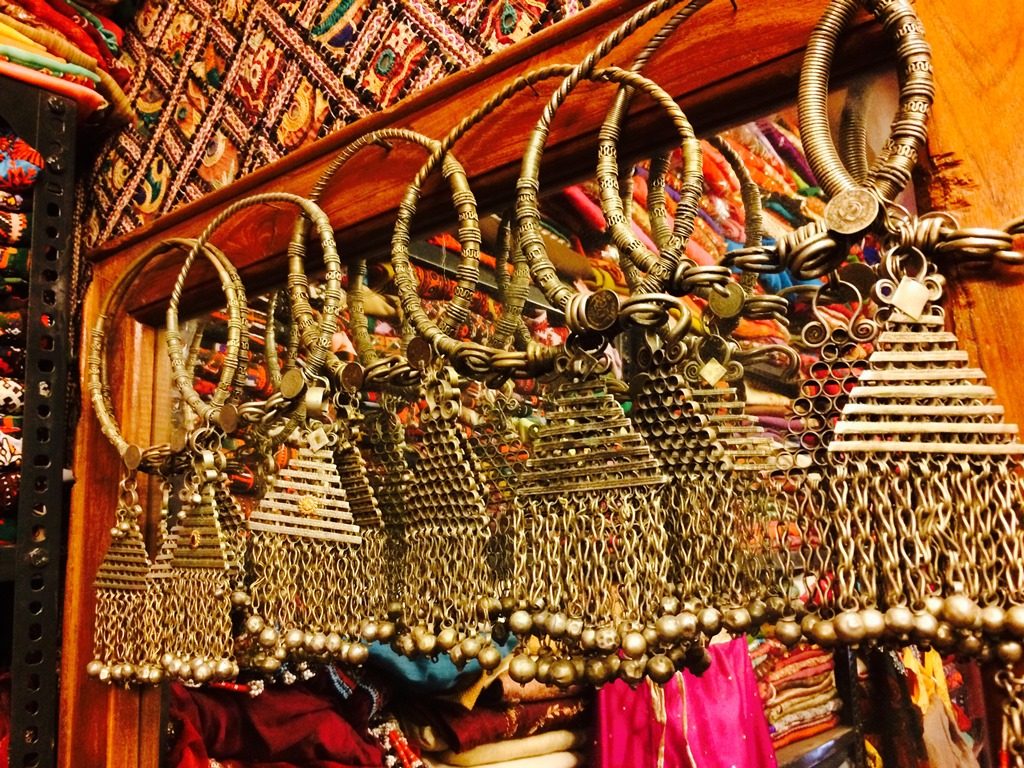 Special Festivals of Udaipur
Mewar Festival
This festival is celebrated throughout the state but being the capital city of Mewar rulers, it gets extra special in Udaipur. This festival marks the beginning of spring. The whole city becomes lively with colours. Women assemble to dress images of Lord Shiva and Goddess Parvati. The images are then carried throughout the city and finally immersed in Lake Pichola. Cultural events and fireworks are a major part of the festival.
Shilpgram Festival
A ten-day long Shipgram Festival is organized to celebrate the craftsmanship and culture of Rajasthan in Udaipur. Folk artists from many states participate in this festival which happens in December. This festival is full of local arts & crafts, dance and music.
Happy Travelling!!! (:
Comments
comments