Bodoland, Assam
"Asura – a word synonym for a demon, stigmatized as evil and is seen with a tainted view of common criticism."
But when I chanced upon a visit to Bodoland I stood in complete contrast to this idea. I spent 10 days travelling in Bodoland. A land which is believed to be inhabited by the descendants of the asuras. And here is what I learned about the Bodo people. But let me first address the elephant in the room.
Where is Bodoland?
Bodoland or Bodoland Territorial Area Districts (BATD) is the collective region in the state of Assam which includes four districts – Baksa, Chirang, Kokrajhar, and Udalguri. Located in between the Himalayan foothills of Bhutan and Arunachal Pradesh, Bodoland offers a variety of vistas in its landscapes.
Bodoland is inhabited by 18 communities but is dominated by Bodo people. Unlike most of the popular tourist destinations, Bodoland is still very raw and rustic and offers an unmatched authentic experience of rural India.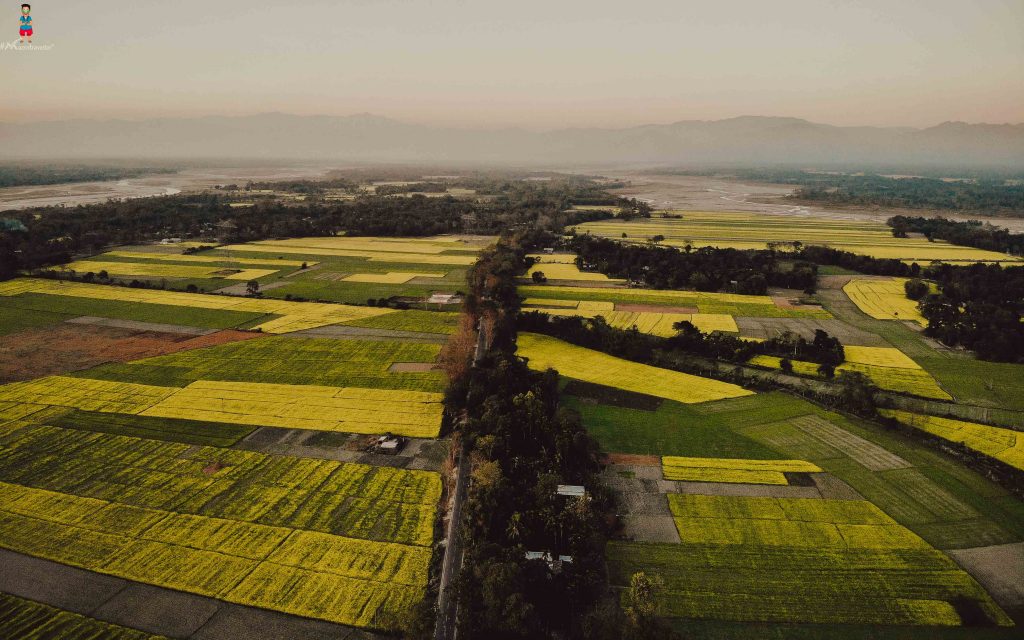 Unfortunately, at times we have to fight for the paradise we dream to create. The story of Bodoland is no different.
A Fight for Conservation
Post-independence, like most of the northeast, a separate regional aspiration became a movement in the Brahmaputra valley as well. It took an aggressive turn in the 1980s and the demand for statehood led to extensive violence throughout the region. The movement was an attempt to conserve and protect the indigenous tribal identity of the region.
With the formation of BTAD in the Bodo accord between the Bodo leaders and the Government of India, in February 2003, this struggle came to an end. BTAD which includes four districts – Baksa, Chirang, Kokrajhar, and Udalguri, are governed by the autonomous council of Bodoland Territorial Council.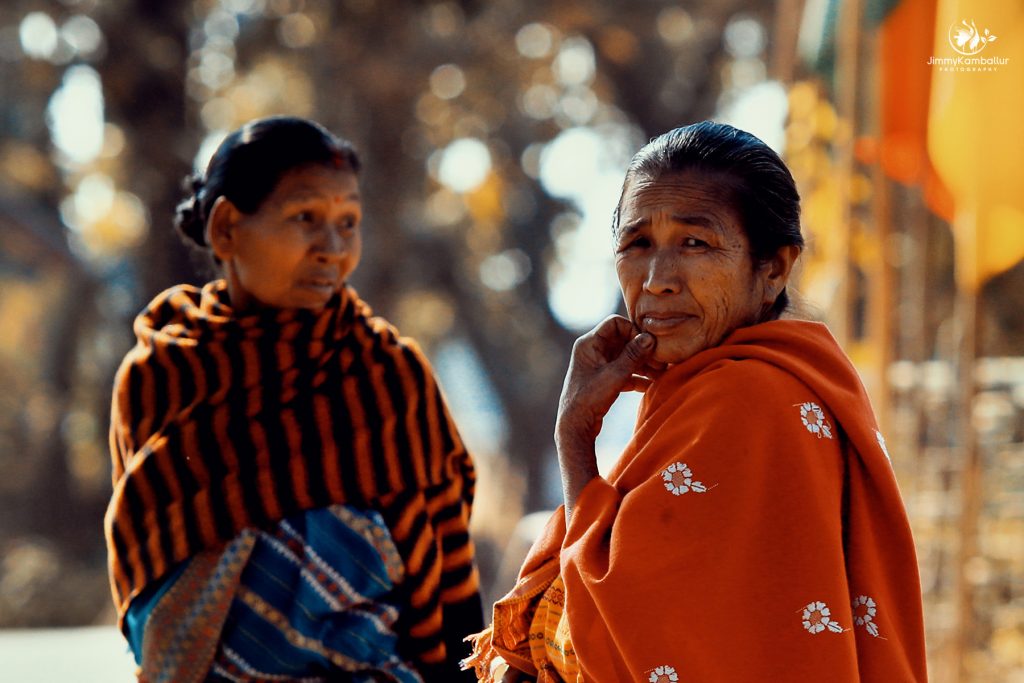 In a recent attempt to further extend the autonomy of the Bodoland Territorial Council, another agreement was signed in January 2020. It included the inclusion of adjacent Bodo inhabited areas under BTAD and Bodoland's representation at national level sports and cultural events. It also includes Bodo language as an associate official language of the state of Assam.
Bodo – The Descendents of Asuras
This mystical land of unheard stories has its roots tied to Mahabharata as well. It is believed that Bodo people are descendants of the demon (asura) warrior Ghatothkach. Ghatothkach was the noble valiant son of Bhima who sacrificed his life, fighting in the battle of dharma. The Bodo people believe themselves to be the descendants of Ghatothkach the asura. In another narrative, it is said that Bodos are the offspring of the son of Vishnu and Mother Earth.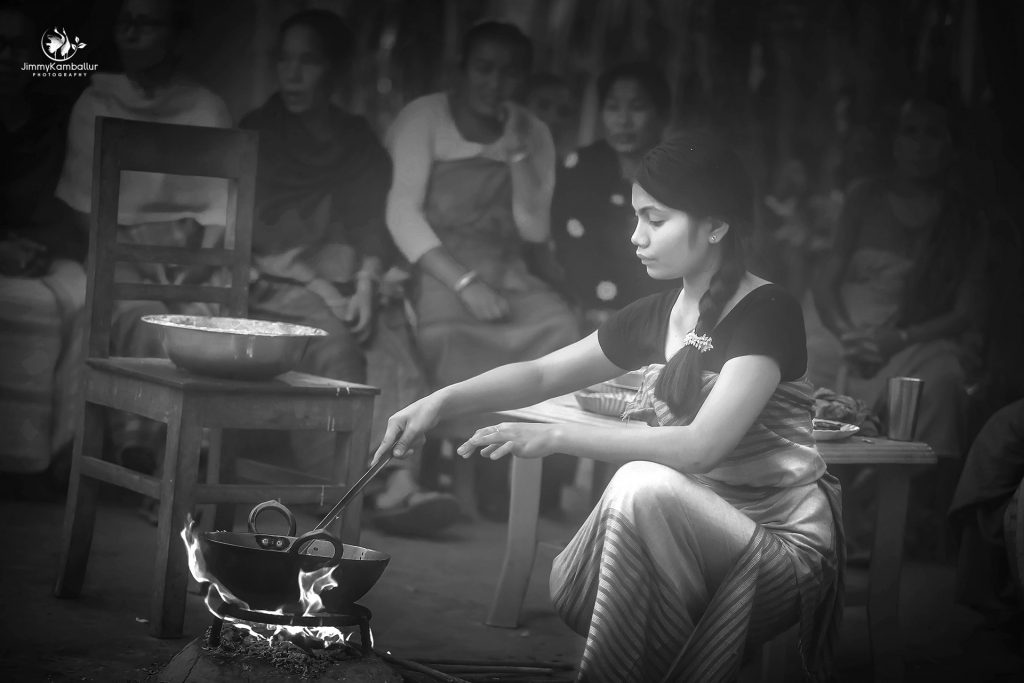 The lineage put aside, Bodo people are very warm and jovial by nature. Their hospitality knows no bound. And after sharing meaningful moments with them, I can assure you that Bodos are the most fun-loving and happy people. They live their life with the utmost contentment and respect for Mother Nature. But that's not all! There is so much more to discover about Bodoland and its people.
The Dharma of Bodo People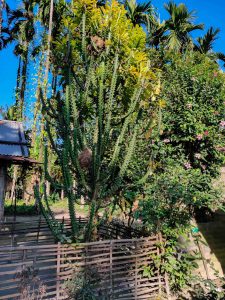 Their beliefs and ways of life are closely entwined with nature which also reflects in their religious practices.
The main religion followed by Bodo people is called Bathou. The word Bathou is made of two words – Ba (five) and Thou (elements). Bathouism is based on the worship of five natural elements – Earth (Ha), Water (Dwi), Air (Bar), Fire/Sun(San), and Sky(Okhrang).
Bathousim doesn't have relics or sacred scriptures. The traditions and customs are passed on from one generation to another through practices and stories.
The main deity of Bodo people is a tall cactus-like tree called Shijao. Every Bodo house plants Shijao in the northeast corner of the courtyard and is protected by a bamboo fence on all sides. The Shijao grows to have five protruding stems representing the five elements of worship.
In addition to Bothouism, Bodo people also worship many Hindu deities.
A Traditional Bodo House
The first time I enter a Bodo house, the first thing I noticed was the Shijao in the courtyard. The next thing was the many huts surrounding the courtyard. For a minute, I thought they were different houses.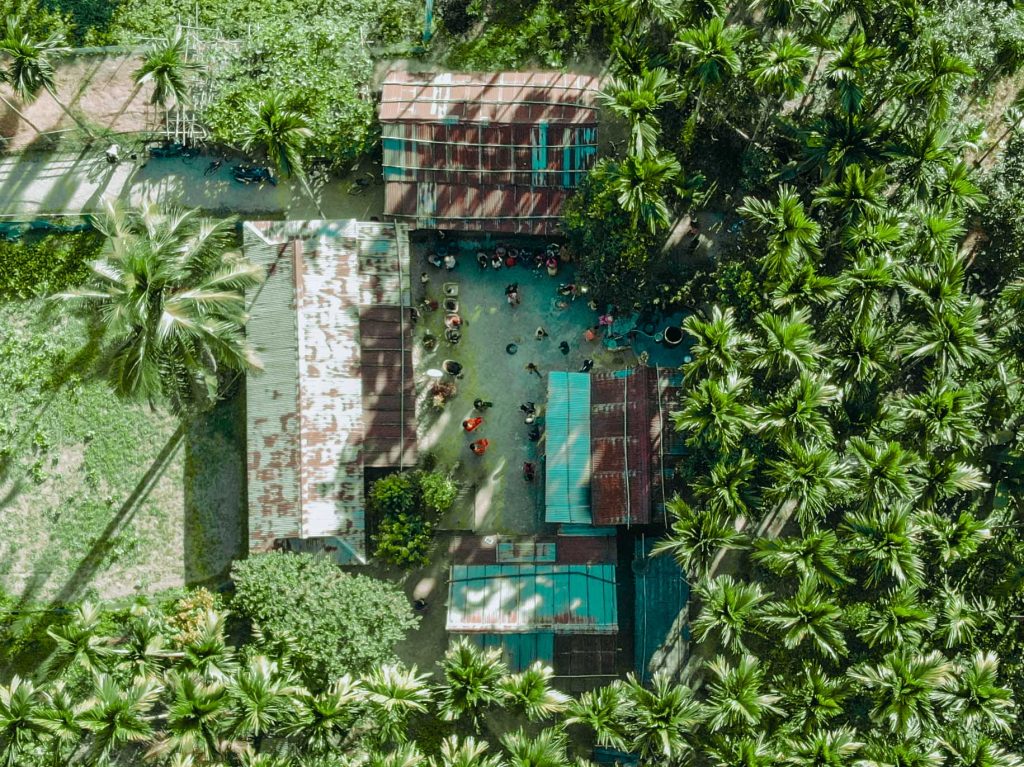 A traditional Bodo house is built in a very unique style. At first sight, it looks like a cluster of many houses surrounding a courtyard; but actually they are different rooms for different people in the same family. One room is for the elders which is usually the biggest one in the cluster. Similarly, one is for the married couple, one for unmarried daughters, and one for guests or for the boys of the family. There is a separate room for the kitchen or Ywngkam Songra. The courtyard is for the family gatherings or serves as an open common living room and workspace. Almost all Bodo houses have a kitchen garden and a separate space for knitting and keeping the farm animals; except the chickens – they just run freely everywhere!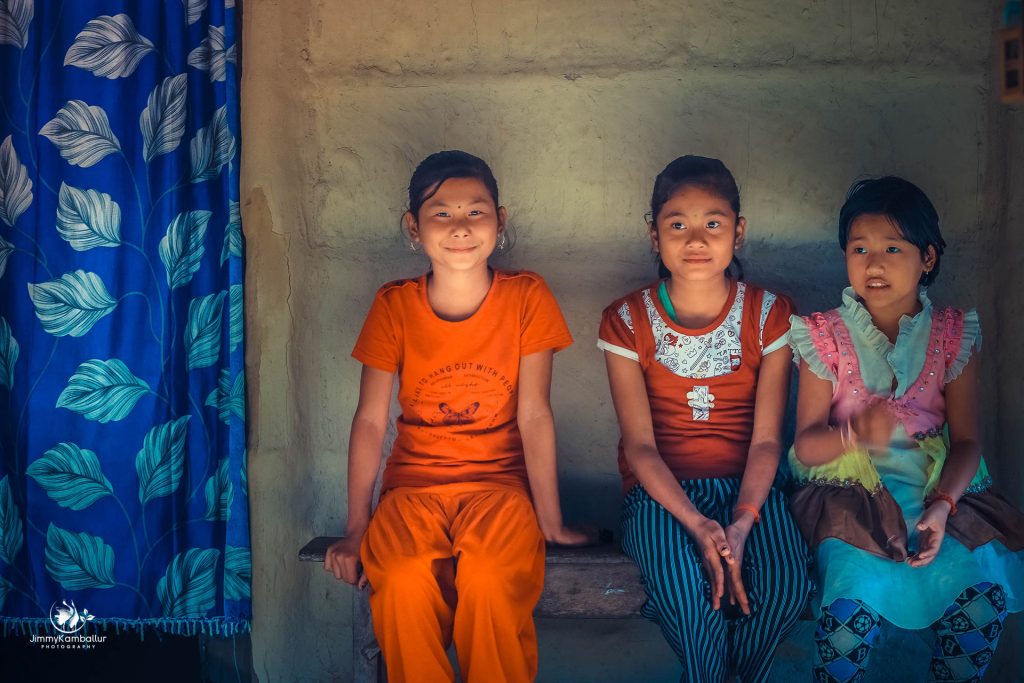 Bodo Cuisine
Bodoland is a paradise for a foodie. For Bodo people, food is love and making you eat is a form of showing their love and care.
The main food of Bodo people is rice, which they most graciously mix with Oma Bedor (pork meat). Pork, Chicken, and Fish are the most commonly cooked meat. And the cooking style is a mix of fry, roasted, and curry. But don't for a minute mistake that there is nothing much to offer in the vegetarian platter. 
We were served a regal lunch that had silkworm, pork of two types, chicken, snail curry, and lots of leafy vegetables with two kinds of rice. They also make steamed rice cake – one with powdered rice and one with whole – which is a staple snack served with tea.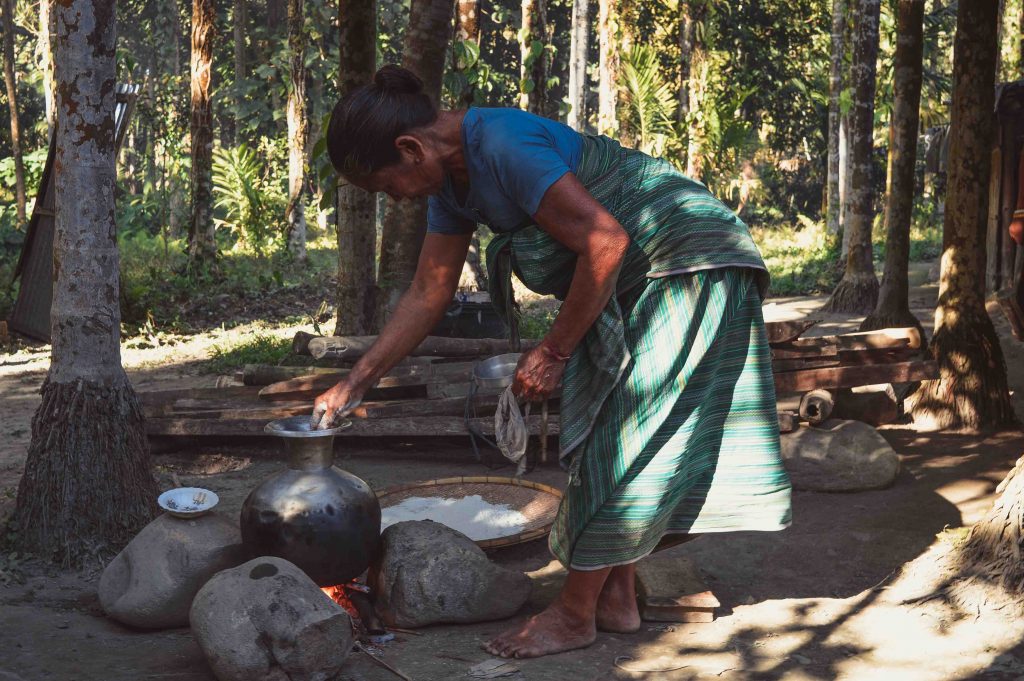 I personally loved the leafy pakodas and home-made rice wine. YES! Home-made!!! Bodo people are exceptionally skilled at making rice wine. They still use their traditional methods and local herbs for fermentation and taste. Their tribal delicacies are obsessively mouth-watering and you will definitely call for a refill.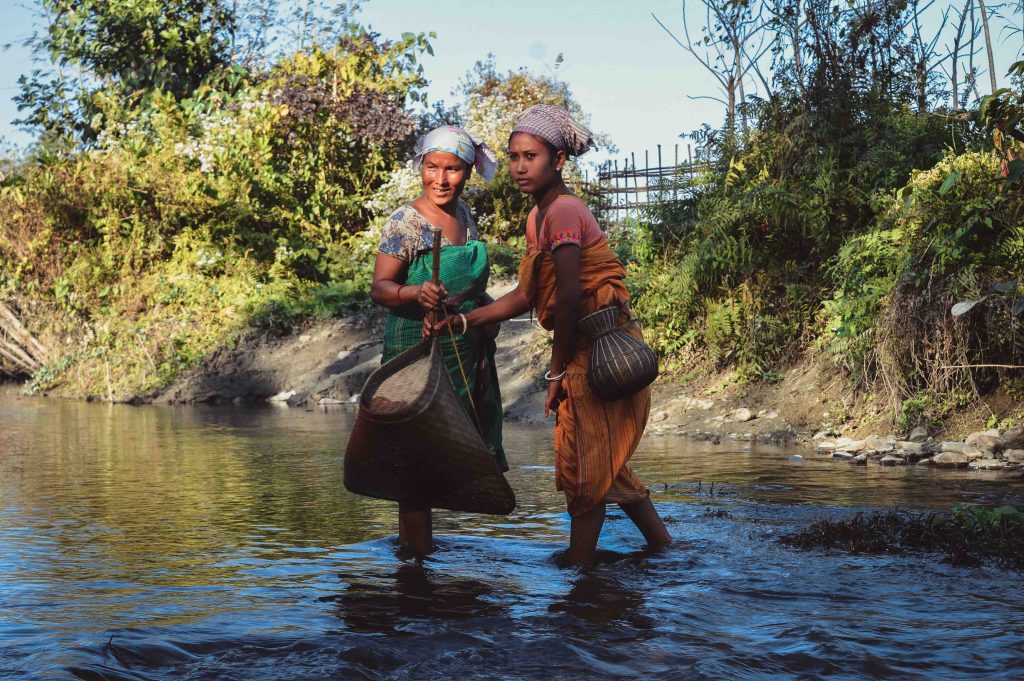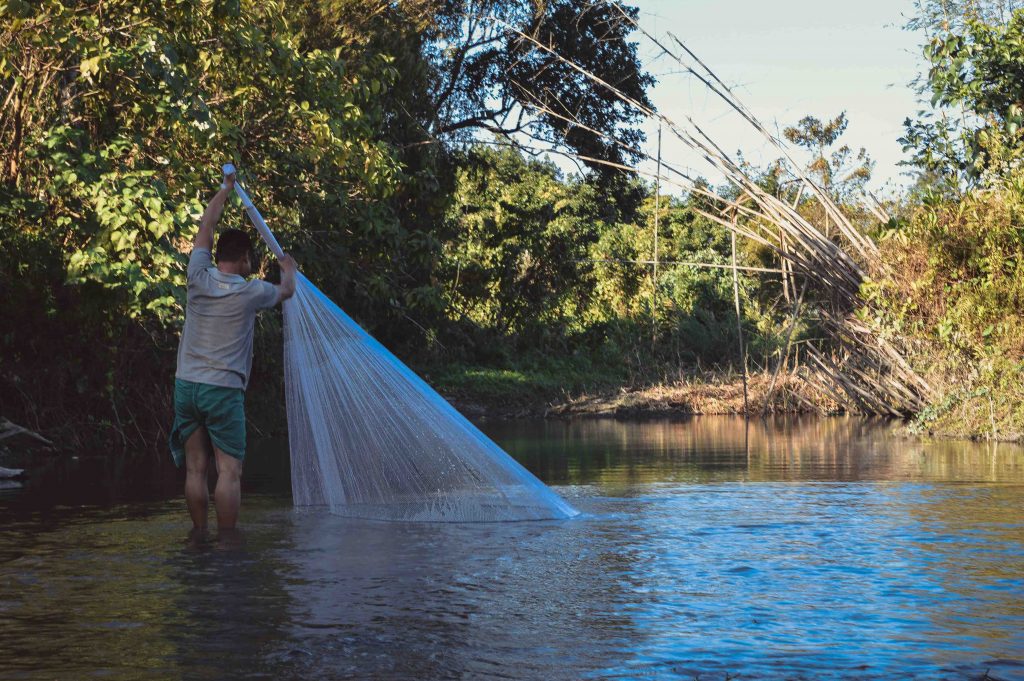 A Sustainable Livelihood
Bodoland's struggle was not just to fight for their identity. While most of the popular tourist destinations are rapidly becoming commercialized, Bodoland continues to stay authentic with their sustainable lifestyle. The majority of the population is still dependent on farming, agriculture, handloom, and handicrafts. Sericulture is also a popular practice in Bodoland. Interestingly, Bodo people are believed to be the first people to produce silk in India.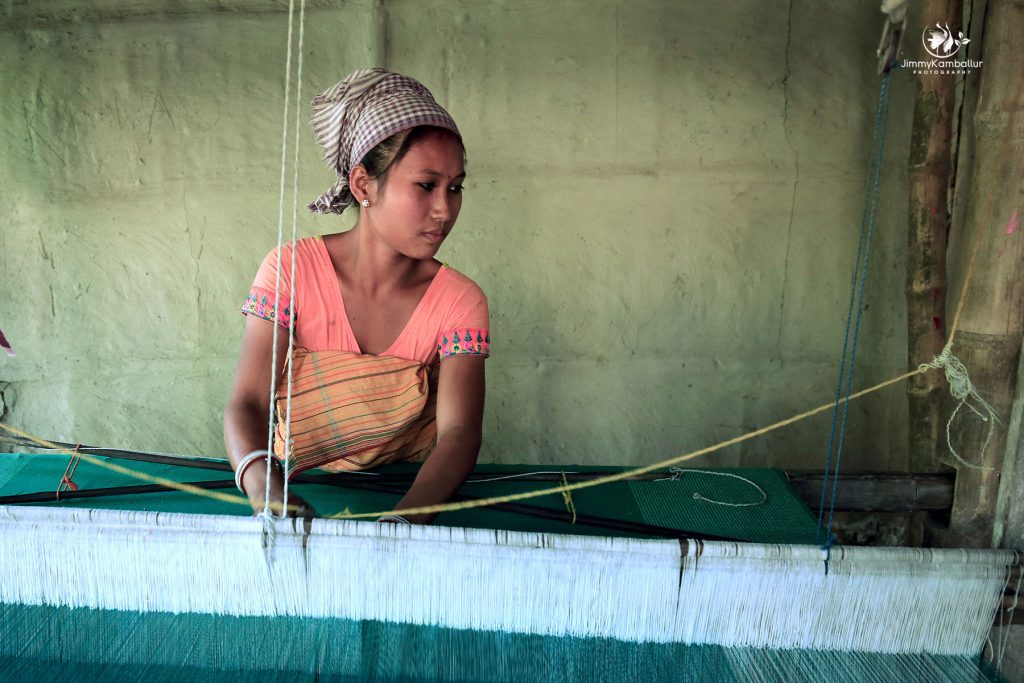 Sericulture
Bodoland has a very traditional and local based economic structure. With the formation of BTC, it is progressing in terms of education, health, and economic development.
Bodoland Tourism is proactively training the locals in various skills to increase the tourist footfall in the region. From guides to hospitality, to setting up homestays, Bodoland Tourism is providing all the necessary support to the locals.
Is Bodoland safe to travel?
This was the most prominently asked question before and after my travels to Bodoland. Yes, there was a time when there was social unrest and it created a sense of insecurity in the region. But that's a thing of the past.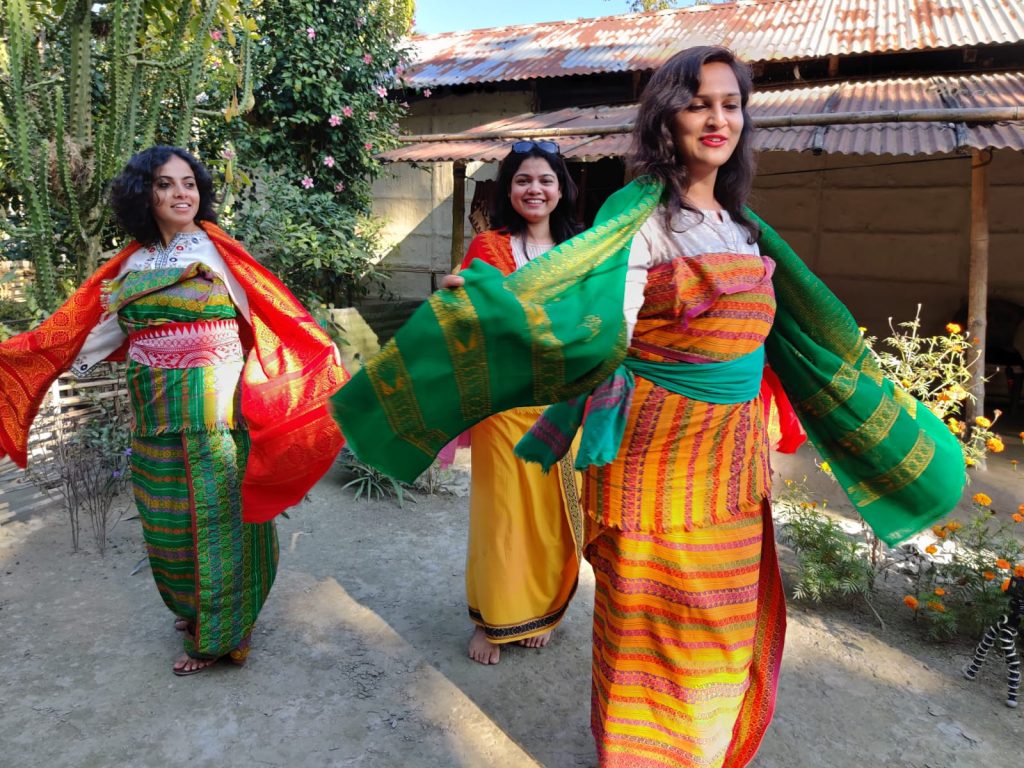 With the constant efforts of Bodoland Tourism, this untouched part of Assam is now absolutely safe. It is high time that we let go of our speculations of the Northeast. I first hitchhiked in the northeast in 2016. I travelled to the far corners of the northeast and everywhere I went, I met warm and friendly people. They won me over and over with their love, kindness, and hospitality; and Bodoland was no different.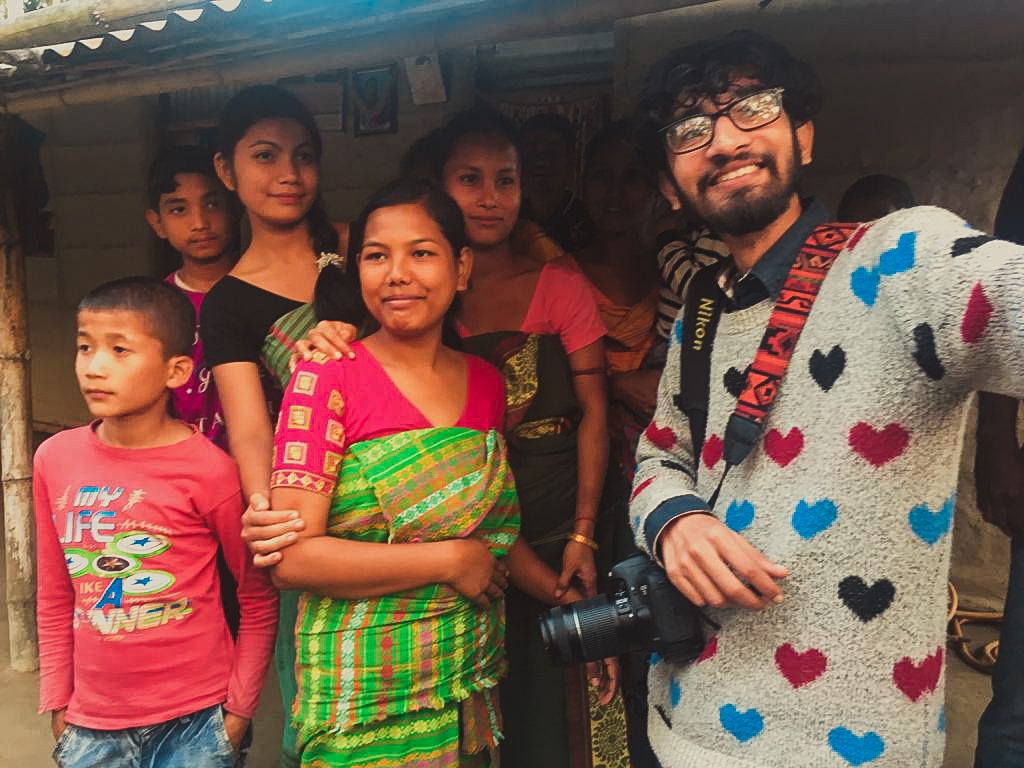 After my visit to Bodoland, I say this to you with total conviction that yes, Bodoland is safe to travel.  And it will totally amaze you with its vibrant and colourful landscapes and hospitality.
Experiences of Bodoland
Now that you have been introduced to the wonders of Bodoland, here's what you can do to make your Bodo trip even more special –
Do some thumkas to the tunes of local 'Bagurumba' dance at Dwijing River Festival.
Visit Kalamati for an extra-terrestrial like sunrise experience.
Enter Galephu, a border town in Bhutan to buy super tasty and easy on the pocket whiskey.
Spot one-horn Rhinos at Manas National Park. And when you do, please don't make these mistakes (click here).
So when are you heading to Bodoland???
A collaboration with –


Comments
comments