As a traveler, I always try to go beyond the popular places in a city. The road to understanding a city goes through the narrow lanes of its forgotten streets. These by-lanes are always buzzing with the authenticity of the very culture it is known for. The constant chaos of such places shamelessly refuses to be mellowed down by the monotones of modern life. Their rustic charm never seizes to amuse me.
So when I got an opportunity to work with Tourism Guild of Agra to explore 'Agra Beyond Taj', I instantly signed up for the Old City Heritage Walk. Read further as I take you along the narrow lanes of Agra and some interesting anecdotes of its heritage.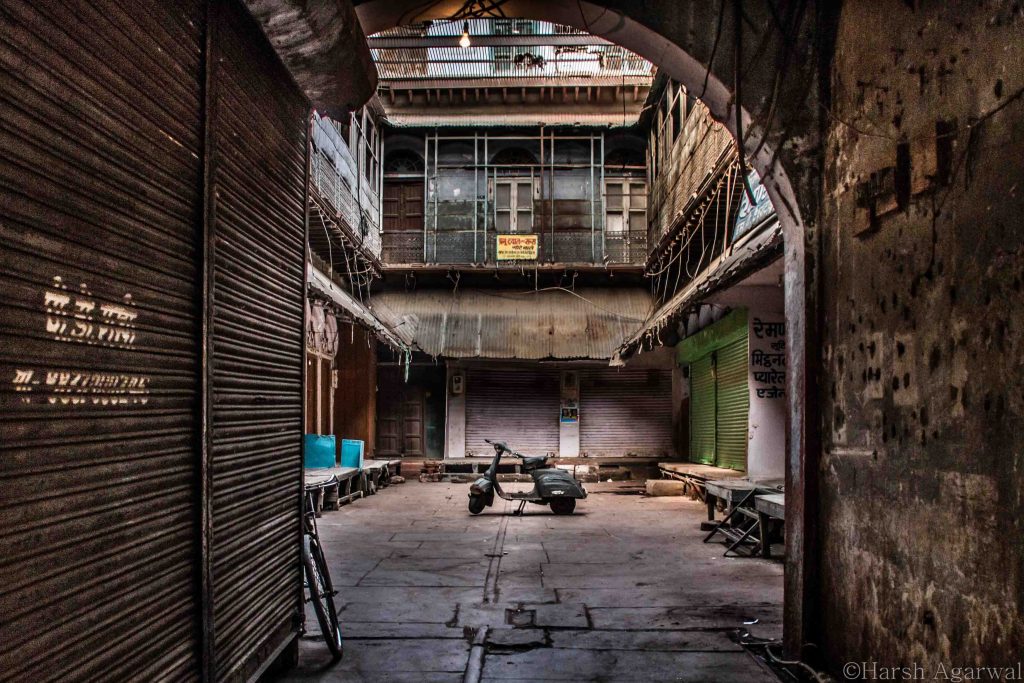 Agra Fort Railway Station
The walk into the old city started from the Agra Fort Railway Station. The design and architecture are just like any other railway station built during the British era. But there is something very unique about it. It is within a mile of Red Fort – a UNESCO World Heritage Site. As per UNESCO guidelines, no commercial building can exist so close to a World Heritage Site but this railway station is an exception as it was constructed in 1859. There used to be a bridge connecting this railway station and the Red Fort which was demolished to secure the World Heritage status.
Fun Fact: Red Fort is still used by the Indian Army as a cantonment spread over 75% of the fort area.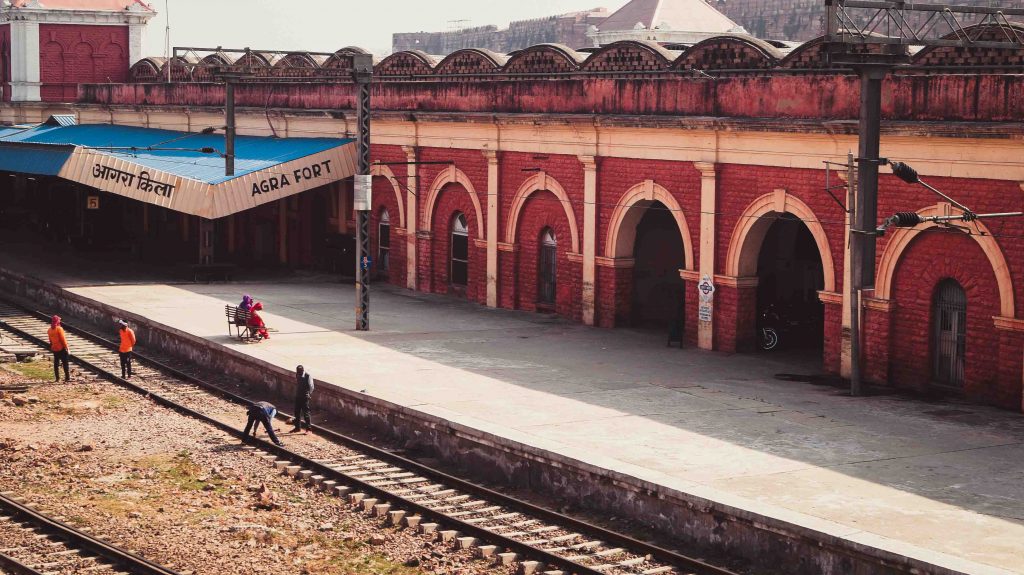 Jama Masjid
As you cross the railway station through the foot-over bridge you will find Jama Masjid on your left. This red and white mosque is another example of Mughal era architecture. It was built in the memory of the eldest daughter of Shah Jahan named Jahan Nara in 1648. The marble used to build this mosque is the same Makrana marble which was used to build the Taj Mahal.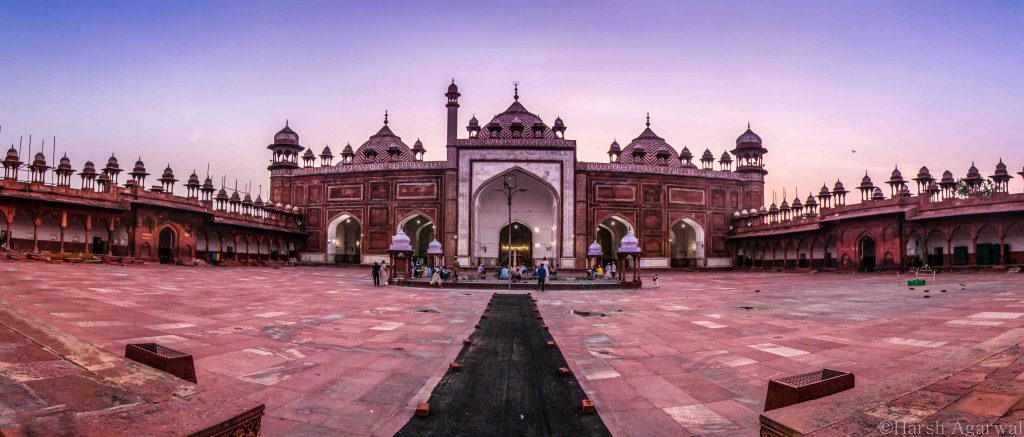 Jahan Nara never got married because Shah Jahan was overthrown by his son Aurangzeb and house arrested. And Aurangzeb intentionally kept his sisters unmarried to avoid any other male heir threatening his power. This mosque was built from the dowry money reserved for Jahan Nara.
History is so full of intriguing anecdotes!
Stepping into the Old City
Once you step out of the old Agra railway station you will feel a sudden transition of heritage. Until now Agra was about the Mughal grandeur and the royal heritage. When one is surrounded by the history of emperors and palaces and forts; one often forgets about the heritage that breathes far from the monuments. A heritage birthed by the commoners and carried forward by generations to add a different flavor to a city. It was time to have a taste of this different flavor of Agra.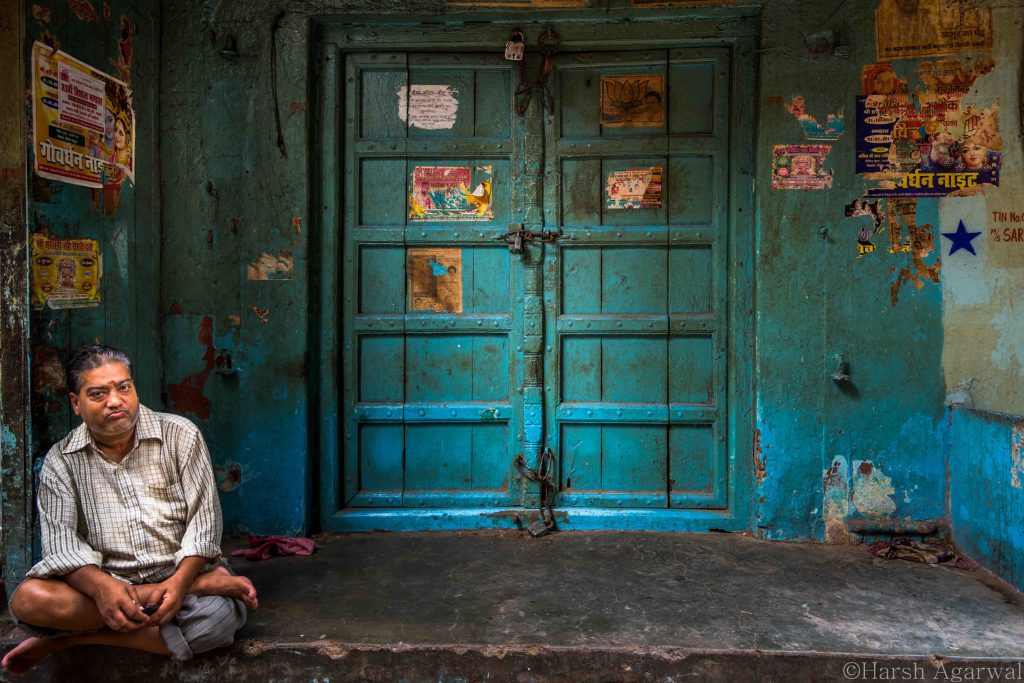 The Story of Agra's Famous Puriwala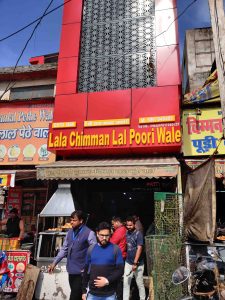 Just a few meters ahead of the railway station stands 'Chiman Lal Puriwala'. Don't be fooled by the flashy modernized exteriors, this shop was established in the 1840s. Chiman Lal puriwala is the most famous puriwala/restaurant in the city and they owe it to an age-old Hindu religious tradition.
As per the Hindu religion, when someone dies, their family is not allowed to cook any food during the mourning period of 13 days. In the old days, the city's only crematorium was walking distance from Chiman Lal's and the shop used to get big orders from the families returning from the crematorium. Soon, this turned into a local tradition.
Don't worry. Their food is not reserved for people returning from the crematorium. So feel free to have a bite of their delicious alloo sabzi and puri.
A Walkthrough Taste
But that is just the beginning of the culinary delights of Agra. The city caters to all kinds of street food like kachori, alloo chat, jalebi, a wide variety of namkeens and of course the rich Mughlai cuisine. Since I come from Lucknow I have this total bias for the kebabs, biryani, and rhogun josh. Even my Lucknawi heart couldn't stop me from feasting on the crispy kachoris. But any mention of food in Agra is incomplete without the delicacy which made a mark on the world – petha.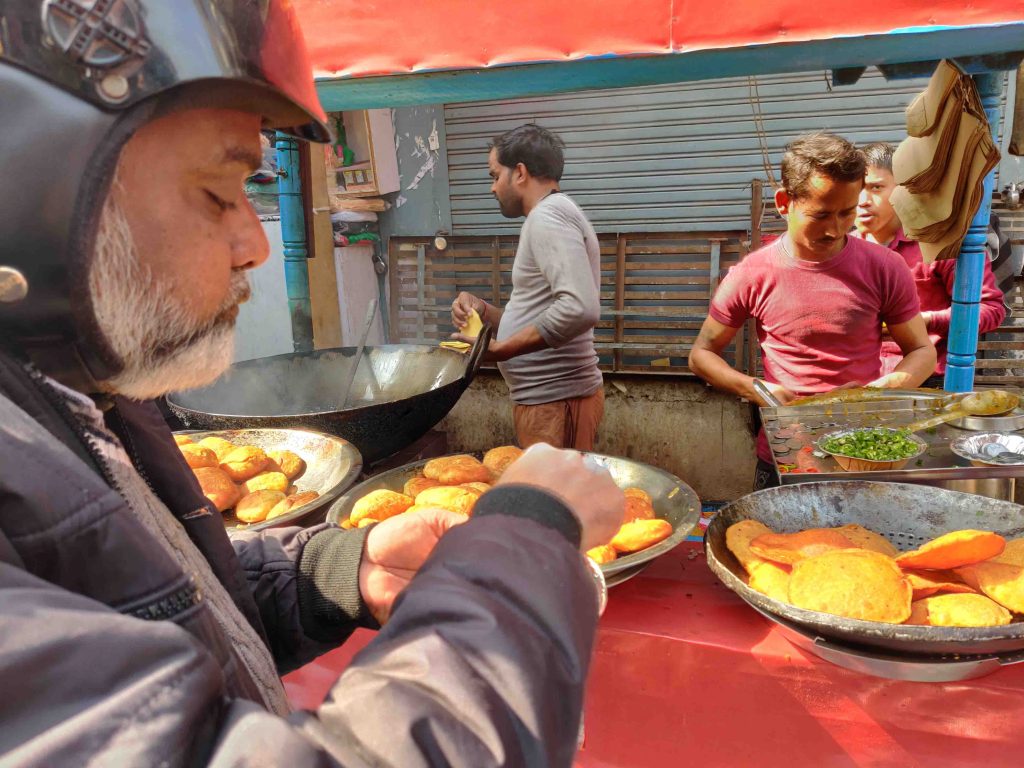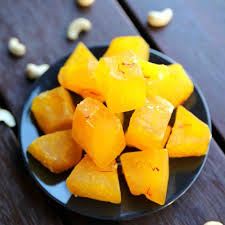 You will be amazed to know that petha was a chance discovery. People say that one day Shah Jahan was not pleased with the taste of the food served to him. When his disappointment reached the ears of his khansamah (chef), he was so heartbroken that he decided to commit suicide. The khansamah went to the river to end his life where he noticed an ash gourd floating in the water. He decided to make a petha out of it, which the emperor really liked. Another reason why petha became so famous is that ash gourd is available in abundance in the region. The low cost and longer shelf life made it a perfect dessert to cater to the large Mughal army.
The Forgotten Riches
Once you make past your way through the crowded streets of such delicious delight and reach Seth Gali, you will see the ruins of what was once proud residential of the rich bankers of Agra. These Havelis still have iron railings from the late 19th century. At that time, such iron casting was used to be imported from Great Britain and was a symbol of the riches that lived behind these secured walls.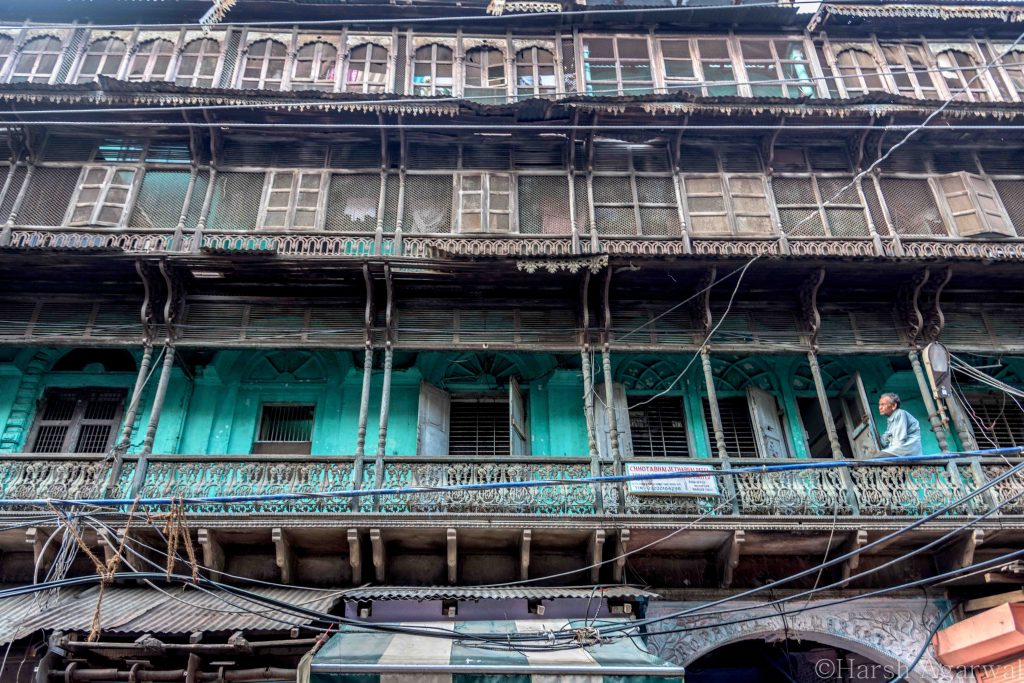 Almost all of these multi-storey Havelis had akhadas or traditional gyms. You see back in the days the public police system wasn't as efficient. So the rich seths of the city used to keep wrestlers for their personal safety. These in-house gyms are where they used to do their training.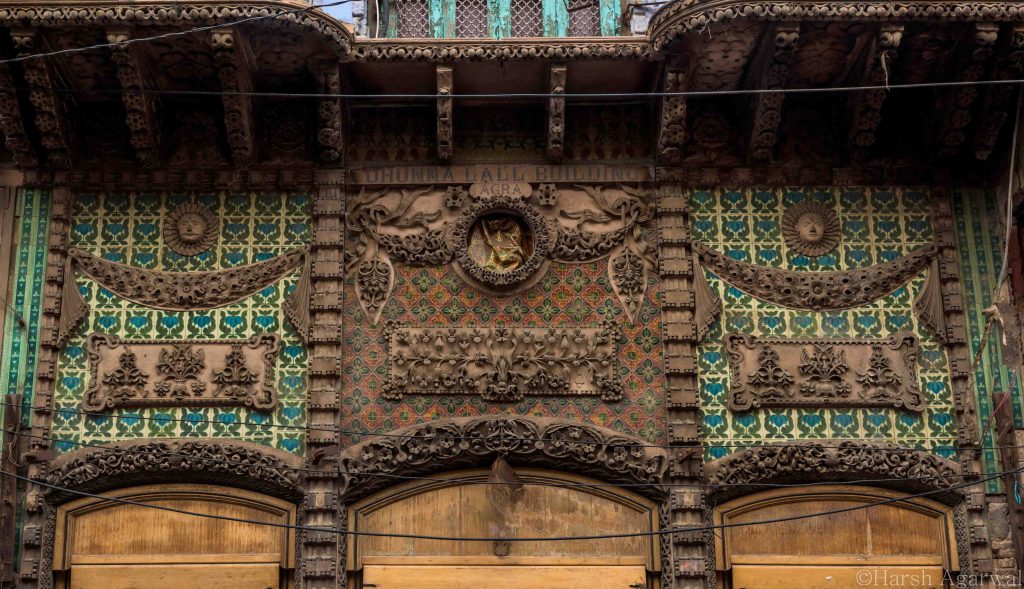 Some of these havelis are still occupied by tenants and some are turned into commercial spaces. Their timeworn window panes still narrate stories of a bygone era.
Mankameshwar Temple – Where Shiva fulfills all your wishes
Making your way the past streets of Rawatpara you will reach Mankameshwar Temple.
It is believed that the shivling of this temple was founded by lord Shiva himself in Dwapar era. As per Hindu mythology when Lord Vishnu incarnated as Krishna, lord Shiva wanted to see Krishna in his child form. Lord Shiva stayed at the temple site and swore to create a shivlinga there if lord Krishna played in his lap. However, when lord Shiva reached Krishna's door, Yashoda (Krishna's mother) asked him to stay away because of his different and unique appearance as the child might get scared. But Krishna started crying by pointing towards lord Shiva. Seeing this Yashoda changed her mind requested lord Shiva to bless her child.
Lord Shiva returned to this place and constructed the Shivlinga himself. The shivlinga is covered in silver and the temple complex has small temples of other deities as well.
Agra beyond Taj
From the Agra fort railway station to the 19th-century Havelis, there is so much more to Agra's heritage than just the popular monuments. There is a contrast in the remnant of this historical city's magic. Visit the Jama Masjid road to indulge in some gluttony, wander through the endless narrow lanes where you will find bazaars of everything under the sun and witness the moments of quiet between the chaos as you walk its pavements.
Next time you visit Agra, try to go beyond Taj; there is a story waiting for you at every nook and corner!
A collaboration with –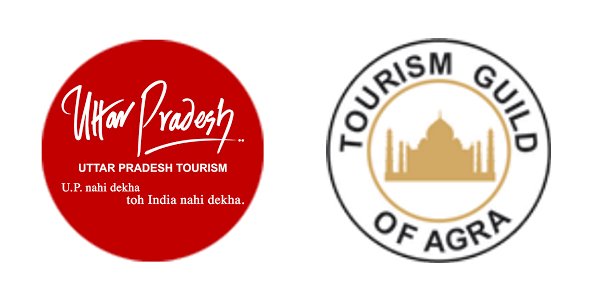 Pictures by Harsh Agarwal
Comments
comments