In my previous article, we tried to understand sustainable travelling, its importance, and impact in detail. But in case you missed it, let's quickly go through it again.
"Sustainable travelling is to travel in a way that it can be maintained for the long-term without harming natural and cultural resources. Sustainable travelling is about valuing the environment and being more aware of the negative effects caused due to tourism. It is not just limited to the environment but also concerns the local economy, people and culture."
We need to mend our ways and make a conscious shift towards sustainable travelling. There is no overnight magical solution to this but we can make gradual progress. These simple tips will help you make your travels more sustainable.
Tips for Sustainable Travelling:
Pack These Essentials
1. Reusable water bottles
Potable water is more easily available than we believe it to be. You will even find hostels and restaurants offering fresh potable bottle refills. It is not just environment-friendly but cost-effective as well.
One standard single-use plastic (SUP) bottle = INR 20 for 1 L
The usual cost of refill = INR 5-10
Eternal satisfaction of saving the environment = Priceless!
If you are not sure about the water quality of the region you are travelling, you can buy water cleaning tablets or a LefeStraw. Packaged water companies only produce the packaging; not the water.
2. Reusable shopping bag
Instead of asking for polythene bags for grocery/souvenirs, carry your own reusable bags. It should be a standard practice especially considering that plastic bags are getting banned in most of the popular tourist cities.
3. Eco-up your toilet kit
Use a bamboo toothbrush, use eco-friendly soap, and avoid buying small satchels; instead, pack your toiletries in small reusable bottles.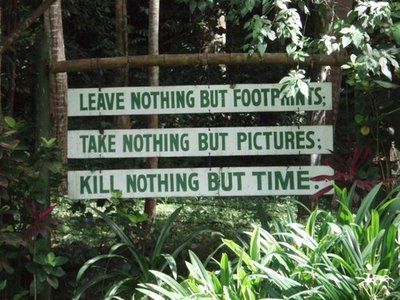 Transport
4. Mode of Transport
This depends on your destination, of course. But if available, try to take railways over airplanes. Use the public transport system instead of private cabs as much as possible and if you must, try for the sharing option.
5. If you must take airplanes, go for direct flights. The carbon emission of airplanes is the maximum of all transport modes.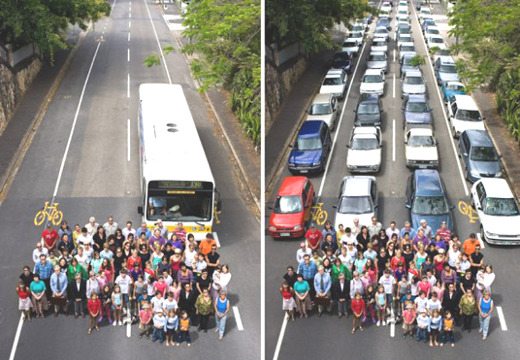 6. Fly economy
Business/First class means more space per passenger. We all love a little extra legroom but that results in 3 times larger carbon footprint. If nothing, then think of all the money you will save by flying economy. Extra budget for all the souvenirs you have been planning. *wink wink*
7. Travel Slow
Travelling slowly doesn't just make up for your transport carbon footprint but also gives you enough time to truly understand your new destination. Nobody likes a strict itinerary and a checklist to follow while travelling, right?
Accommodation
8. Pick locally-owned stays
By staying in a homestay, guesthouses or B&Bs will contribute to the local economy and offers you an insider's insight for the place you are travelling too.
Pro–tip: Use Couchsurfing or AirBnBs to find something that suits you best. You can also use Facebook Groups to find out authentic homestays.
9. Check for green certification of hotels and resorts
Key factors include – solar power, rainwater harvesting, and waste management.
10. Go Camping!
Why not put a dash of adventure on your next trip and add a commitment to sustainable travel as well? Now won't that be something to boost on your gram!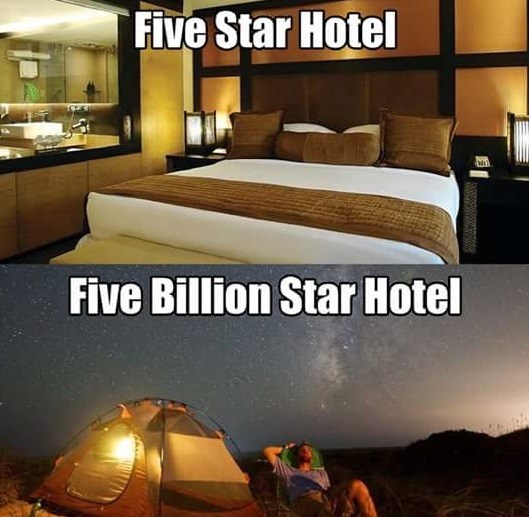 Local Environment
11. Eat Local
This is just another way of contributing to the local economy. In my experience, food is a great way to understand the local culture. And I have always found locals to be very enthusiastic about tourists trying their traditional food & wine.
12. Be a sport; try the local street food
We usually are a little hesitant to try the street food. But we often forget that street food is mostly homemade dishes cooked by locals at their homes. My thumb rule for street food is – if it smells good, Imma trying.
Pro-tip: Local restaurants are a great place to make local friends. And street vendors provide the most authentic information/directions.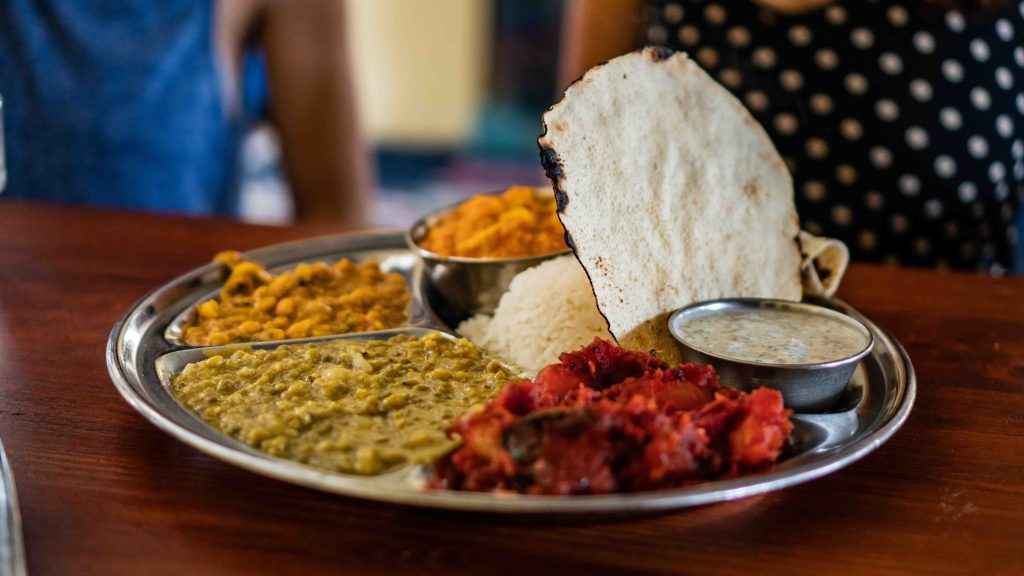 13. Shop Local
No points for guessing this one. By buying locally made gifts from a local artist you won't just get something unique & authentic and thus contributing to local economy, but you will also save creating the carbon footprint of shipping and packing of imported goods.
It's like buying a Banarasi saree in Varanasi and the same one in Delhi. You know you will be paying a higher price in Delhi.
But.
These are just a broad aspect of indulging in sustainable travelling. Let's try to dig a little deep and go for some not so conventional ways of sustainable travelling –
14. Sustainable Tour Operator
While booking a trip through a travel agent/operator, make sure to check their reviews and ratings regarding sustainable practices. Don't believe everything you read on their website. Instead check on Google, Trip Advisor and Social Media for reviews.
Pro–tip: Always read blog posts from your trusted travel-bloggers. Feel free to call the company and ask butt-load of questions about their policies if it's not clear on the website.
15. Responsible Wildlife Tourism
Avoid unethical tour operators. Promises of up-close encounters (touch, cuddle, rides) with the animals are a major red-flag.
16. Volunteer
By volunteering with NGOs or community tourism organizations, you make your travel experience rich. It gives you a chance to learn about local culture, traditions, and lifestyle. I have travelled to many places, but the kind of love I received while volunteering at a school in Leh will live forever in my heart.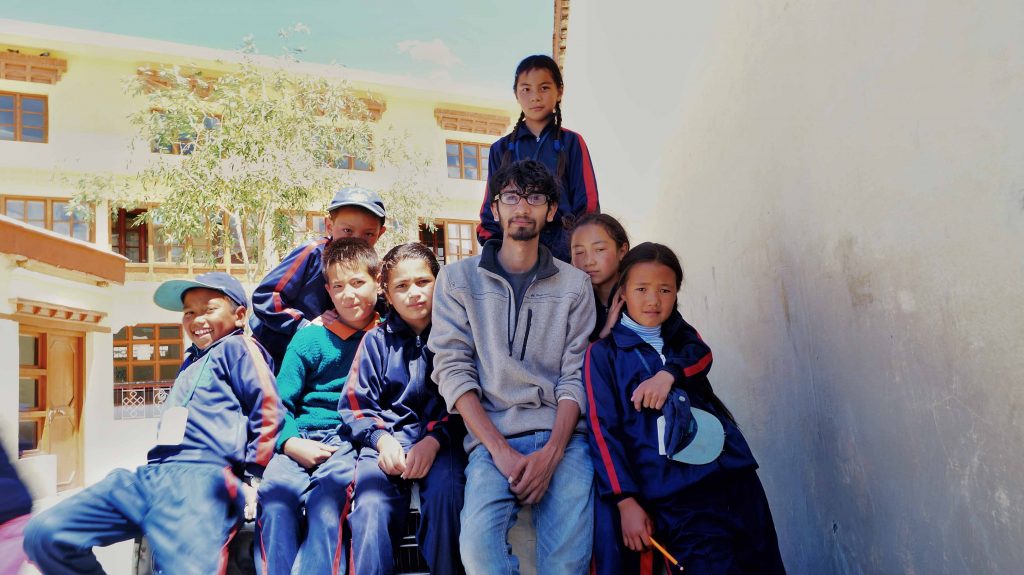 Click here to read about my volunteering experience in Leh – Letter From Leh 
17. Spread the word
Share the importance of sustainable travelling with your friends and family. Make them more aware of the ways of sustainable travel. Share your own experience on social media. The more we talk about it, the more aware others will become.
Pro-tip: Take the first step toward sustainable travelling by sharing this blog. 😀
That'd be all, folks! I would love to know if you have any other insight regarding sustainable travelling which I might have missed. Follow these simple things on your next trip and then come back here and tell me about your experience.
Follow your Soul Trails; but be green about it.
Comments
comments