Tirthan Valley, Himachal Pradesh
I have always been an environment enthusiast. Apart from following sustainable travelling practices, I do my part by spreading environment conservation awareness wherever I travel. When a friend of mine told me about a clean-up drive in Himachal Pradesh, I readily agreed to be a part of it. The clean & green drive was organized by 'The Forest Edge', a beautiful homestay run by  Tanu and Ajay in Sai Ropa. My friend connected me with Tanu. We spoke over the phone and I was all set to be a part of the drive. A conversation with like-minded people can really boost your enthusiasm.
Filled with excitement, I reached Sai Ropa, an alluring hamlet in Tirthan Valley.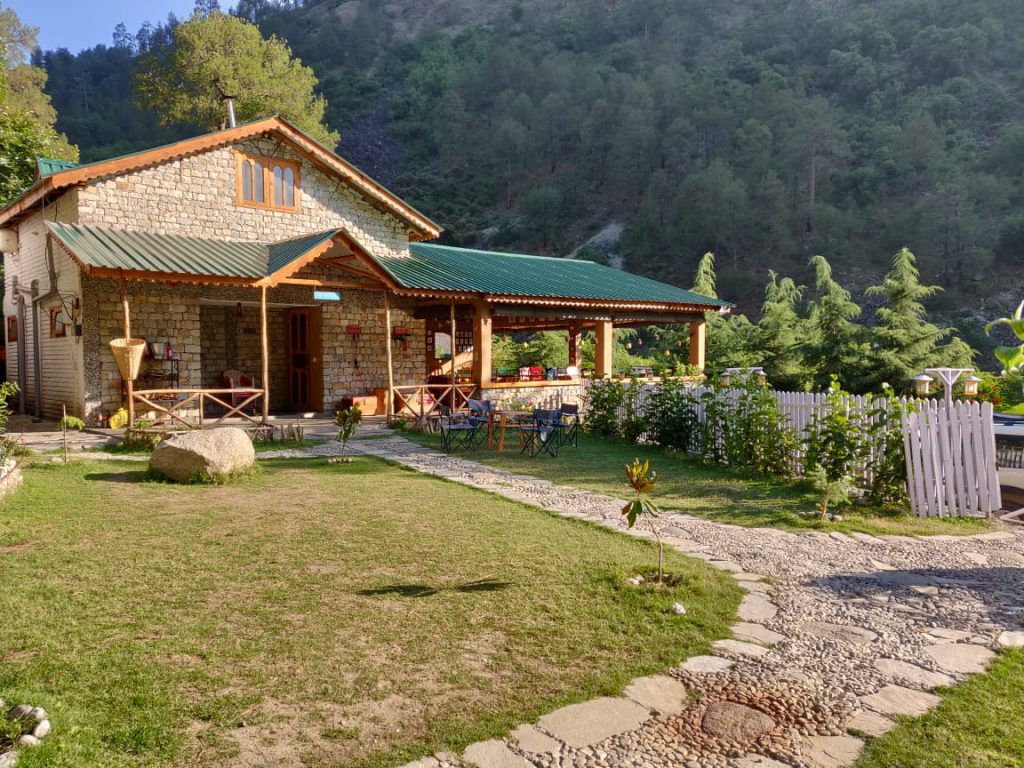 The Green Warriors
There was a group of kids and 4 other volunteers waiting for me. I was astonished to see 10 young children, all between the ages of 12-16, as volunteers. The children were from 'Karm Marg' – an NGO working to provide children a safe home, education and skill development. Apart from the kids were three other volunteers, Roshi, Shabala and Amit, all alumni of Karm Marg. And Bhavya, a house-maker, a mother and an avid reader from Delhi.
I was pleasantly surprised by the enthusiasm and pro-activeness of the kids. They knew a lot about sustainable environmental practices and it was a part of their lifestyle. The conversations which I had with them in days to come only left me more amazed.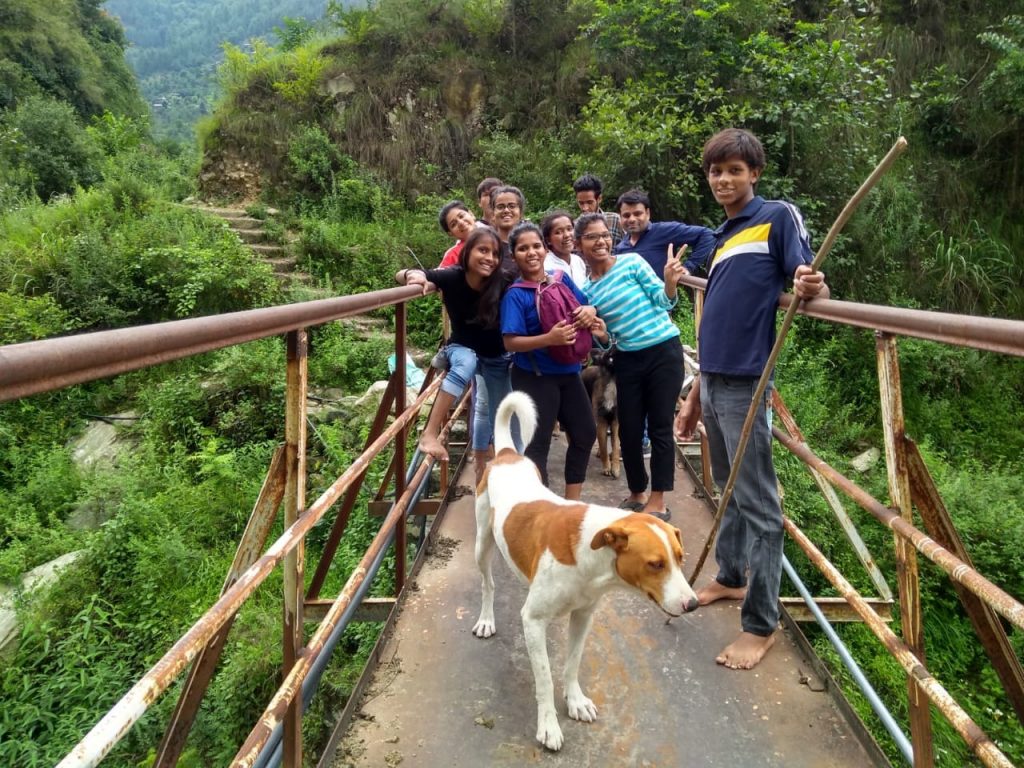 After a brief induction, we decided on the plan of action and made preparations. We did the initial scouting and divided our time for different activities. It majorly involved – collecting trash from various sites, tree plantation over the hill, spreading awareness among the locals and waste management of the collected trash.
The Clean & Green Drive
What followed was three days of a lot of hard work by the team. First, we went to clean the nearby riverbed. It took us more than 4 hours to clean a stretch of 3 kilometers. The children were very dedicated! They didn't leave a single wrapper, stray bottle cap behind. Even the youngest scaled the steepest rocks to get to that one piece of plastic stuck in the bushes. I was overwhelmed by their efforts. 
The next initiative was to plant some saplings on the hill. In 2018, the forest of Tirthan suffered a major loss in a fire during summers. With the help of the officers of Great National Himalayan Park (GHNP), we got the right saplings to plant over a hill. Mr. Dabey Ram from GHNP accompanied us with a few locals and helped us plant them the right way. The local women of Tirthan were very helping and taught us the process very lovingly. Later a job well done was celebrated over a warm session of laughter and tea. Together we planted about 250 saplings in two days.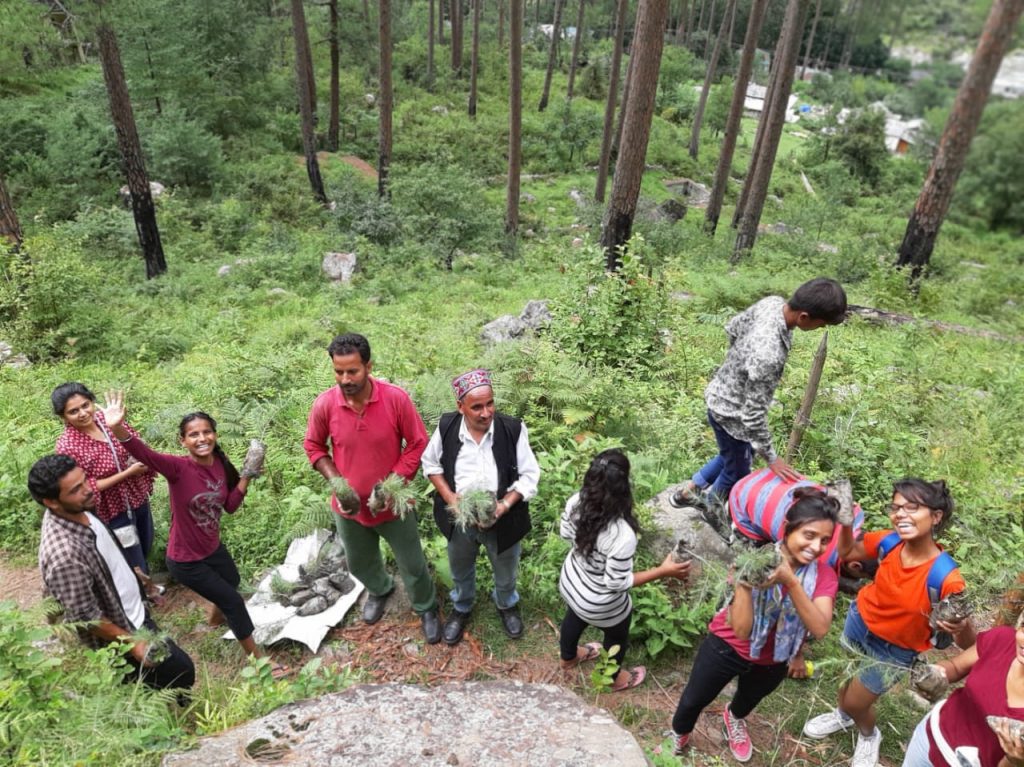 Choi Waterfall
The next afternoon we went on the Choi waterfall trek to clean it up. Surprisingly, we didn't find much trash on the trek and the waterfall area was spot clean. Not a single plastic wrapper or plastic bottles. I was super happy to see that Choi is still as clean and beautiful as I had found it during my first visit to Tirthan three years ago. Except now, there is a barbwire around the main waterfall area.
Since there was no trash to collect, the kids took that opportunity to take a plunge into the water. After two days of hard work, they really deserved a fun time. And so did the other volunteers! 
After a rejuvenating hour or two at the waterfall, we began our walk back to the homestay. I was walking ahead with Meg Singh, the manager of The Forest Edge and a local of Tirthan. When I mentioned my amazement on how clean the waterfall was, Meg told me the reason behind the barbwire and a clean Choi waterfall. The frequent tourists are causing a real threat to the valley. Until recently, it was very common to find beer bottles or alcohol bottles in and around the waterfall; seemed like having a drink in the waterfall was becoming a trend. The village panchayat had to intervene and put up the barbwire to keep the nuisance away. The villagers cleaned the whole area just a week before our arrival and maybe that's why we didn't find any trash there.
"But what we do with the trash?" "Jugaad!"
Collecting the trash is one thing; but if that trash is not disposed of properly, it still stays in the environment. Without proper disposal, cleaning is just transporting trash from one place to another. This was my major concern when I decided to be a part of the drive. I had no idea that the people of Karm Marg had it covered.
WE RECYCLED ALL THE TRASH!!! 
Karm Marg runs a unit named 'Jugaad' which creates bags, wallets, stationery and other daily use items using discarded and waste materials. These little ones not only cleaned up, planted trees but also taught the locals a thing or two about recycling. We made ropes, planters, and decorative items out of the trash collected and tried to teach the same skills to the locals as well.
What a beautiful way to conclude an equally beautiful initiative.
The next morning we bid goodbyes to each other. The people I met really left a mark on me, especially the kids. In those three days, I really grew fond of our conversations and the playful teasing we pulled on each other all day long. Before leaving, I looked at the valley to admire the green mountains, the grey clouds and smiled with a newfound satisfaction. I was leaving the place a little better than I had found it three days ago.
A Plea
If you have read it so far, thank you, it means a lot! It also means that you understand the importance of environment conservation. But that alone is not enough. We only have one home and we all have to come together to make it a sustainable one. We cannot save it by sitting in our houses. Please come and join the initiatives around you.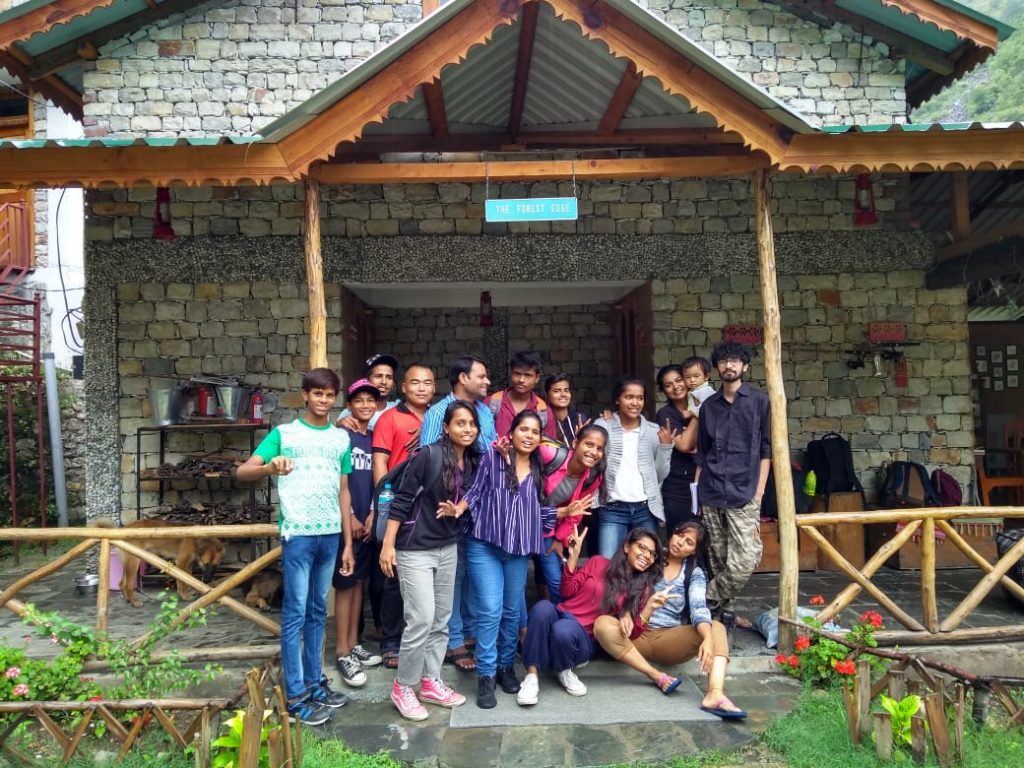 My heartfelt gratituted to Tanu & Ajay for hosting us at their home. And belly-rubs to Gulab & Jamun for their constant companionship 

P.S: We will be organising a clean-up drive soon again. Please feel free to get in touch with me here if you would like to join such initiatives.
Comments
comments