Sadhana Forest, Tamil Nadu
Stepping out of the cubicle to begin a journey of self-discovery through travelling is fascinating. When one lives it, roads feel like home, all directions look right and you're ready for more. Travelling isn't only about visiting new places and clicking pictures. It's about living, learning and leaving a worthy impact at these destinations.
But how often does one come across stories of travellers that decided to stay back and make a difference? The story of Sadhana Forest is one of such incidents where a traveller amidst self-exploration decided to contribute to the place and environment.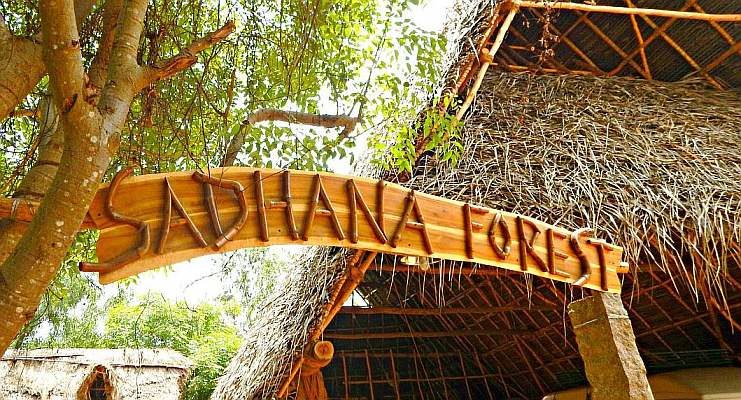 Sadhana and Its Vision
Started in 2003 by Yorit and Airam Rozin, Sadhana Forest is a non-profit volunteer-based organization. It focuses on teaching locals and volunteers about environmental restoration and conservation. What started off with the vision to renew a patch of land has now turned into a way to exchange knowledge and techniques to preserve and maintain the environment.
The duo started with the idea of transforming 70 acres of eroded barren land surrounding an experimental township, Auroville, situated in Tamil Nadu, India. They're progressing towards this dream through community living which aims at exposing locals and volunteers to sustainable living, food, and security. The whole motive behind this community is the reforestation of Tropical Dry Evergreen Forest (TDEF) which are close to total extinction, conservation of water bodies and development of people.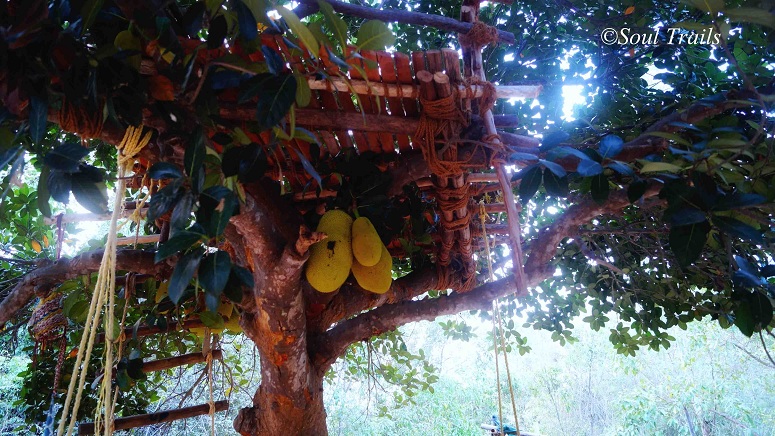 The reason behind the endangerment of TDEF is cutting down of such forest for agricultural purposes. This way the local rural villages would cultivate the food that they would either consume or sell. The main aim of Sadhana Forest is to support locals along with bringing out the TDEF from endangerment. It acts as a safe area for locals to cultivate for living while they help in activities like plantation of indigenous plants to preserve the forest.
This project is a means to propagate the vision of ecological revival and sustainable living. Hence, more and more children and young people are involved as they're the future voices of the world.
Sadhana Forest is also actively working in Haiti and Kenya.
Life at Sadhana
The atmosphere is designed to bring you in sync and harmony with both nature and yourself. One can host workshops to showcase and share their skill, while also participating in Open Stage Nights which is often referred to as the "non-talent-night". But the place offers more than recreation.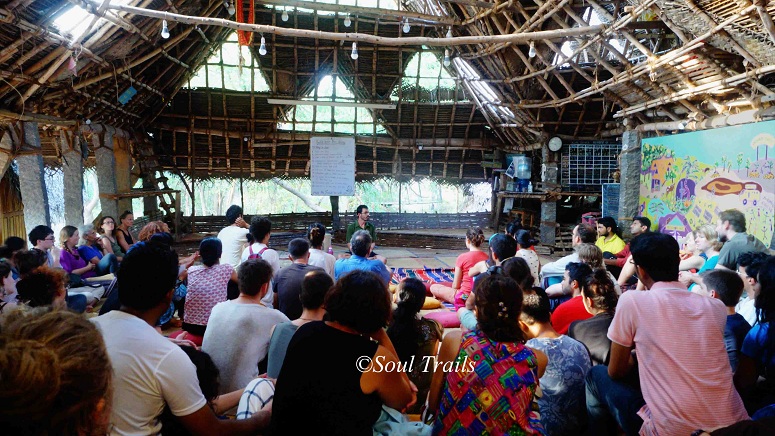 Sadhana Forest offers cost-free accommodation but they like their guests to engage in 'seva' or selfless service which includes cooking meals, cleaning after meals and maintaining solar panel to name a few. Participants are also involved in the process of water conservation or tree plantation, mulching and irrigation or just spending time with the community children.
Since it preaches sustainable living, the way of life is eco-friendly. Veganism, alternative construction, recycling, composting, and purchasing local and organic food are common practices. It's also a detox from drugs, alcohol, and tobacco as these substances are strictly prohibited in its proximity.
The meals served at Sadhana Forest is pure vegan food. But since this is a non-profit ecological project, they don't have the finance to provide free food for the guests. Thus volunteers are expected to pay INR 500 per day as the total cost for food per person. This price, though, largely depends upon the economy as well as the period of stay.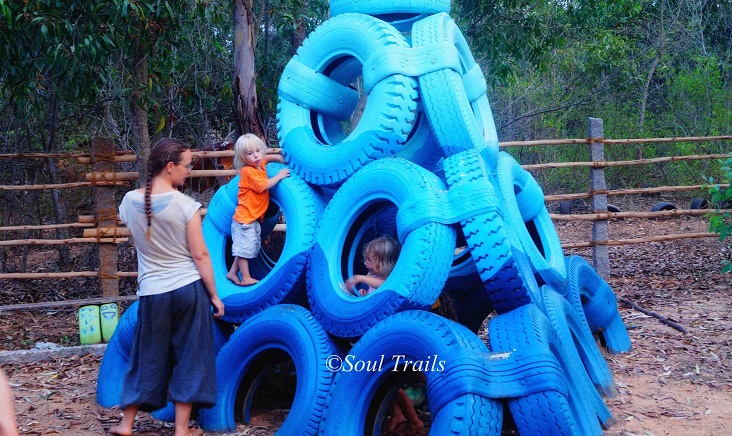 The community also has an Eco-Film club. Every Friday the participants, volunteers, and people at Auroville share an evening together. After a brief tour of the project and explanation of the mission, a film is shown. These films cover subjects like environment, natural history, social issues etc. Once the film is screened, a free vegan dinner is served. A shuttle bus service is available for people at Auroville* to visit Sadhana Forest.
*The schedule of this service is provided on their website.
Volunteering at Sadhana
The place has something for everybody. Sadhana Forest welcomes more than a thousand volunteers of all ages and abilities each year which makes it one to the world's largest residential participatory project. Unifying people of different backgrounds to build a community that lives, eats and works together definitely imbues a feeling of togetherness.
Volunteers may arrive on weekdays between 5:30 a.m. to 6 p.m., and between 9:00 a.m. to 5 p.m. on weekends. On weekdays, if you arrive before noon, you may indulge in 'seva' or may rest and wait till lunch. The lunch is served at 12:30 p.m. and is followed by welcoming, tour and registration.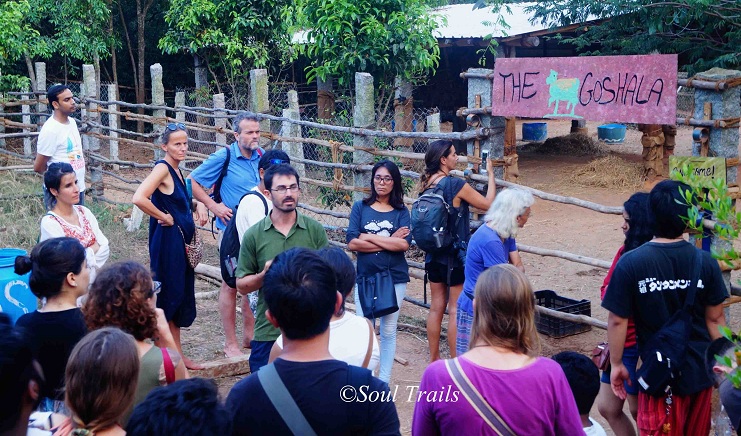 The stay period may vary but there's a pre-determined period of minimum stay. For guests from foreign countries of age 40 and above and for families with one child or more, the minimum stay is two nights. While for those under the age of 40, the minimum stay is 4 weeks. For residents of India, minimum stay is 2 night. The participants interested in a longer stay may mail their details and pre-inform about their arrival dates.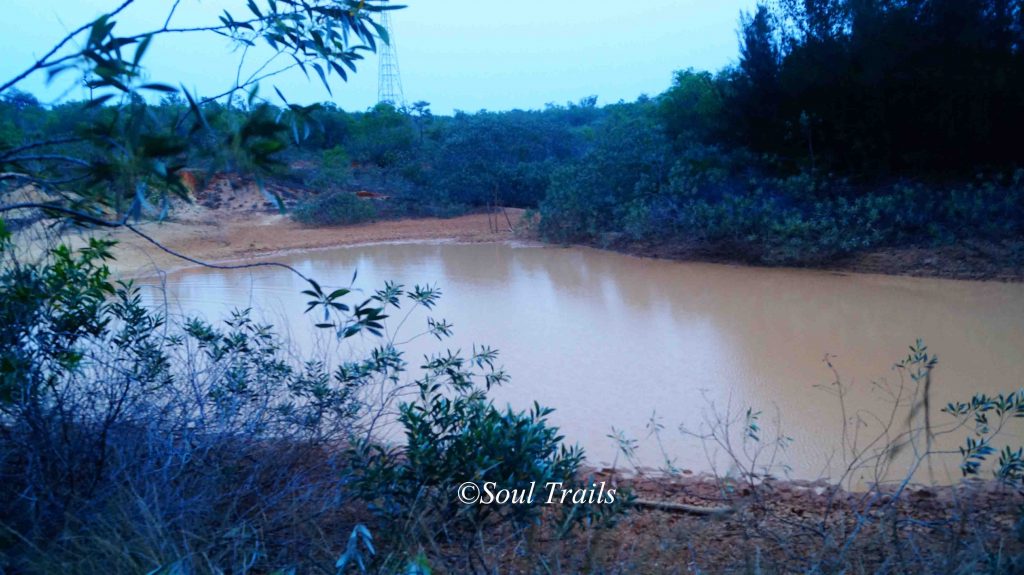 To get in touch with people at Sadhana, please write to them at india@sadhanaforest.org or visit their website: https://sadhanaforest.org
How To Reach
The closest major city is Chennai which is easily assessable via air and railways. If you've arrived at Chennai via flight, you may take a taxi or bus from the airport. It's always recommended to contact Sadhna Forest for information on reliable and helpful taxi drivers. Bus service is also available though it may take a few transfers and it's not recommended at night.
If you arrive at Chennai Central Train station, you can either take a direct taxi for INR 2500 or a bus. To take the bus, you need to reach Koyembedu bus terminus and take a bus to Pondicherry which passes next to Sadhana Forest.
If you're staying at Auroville, as mentioned earlier, the community has a shuttle service that runs every Friday for their Eco-Film Club.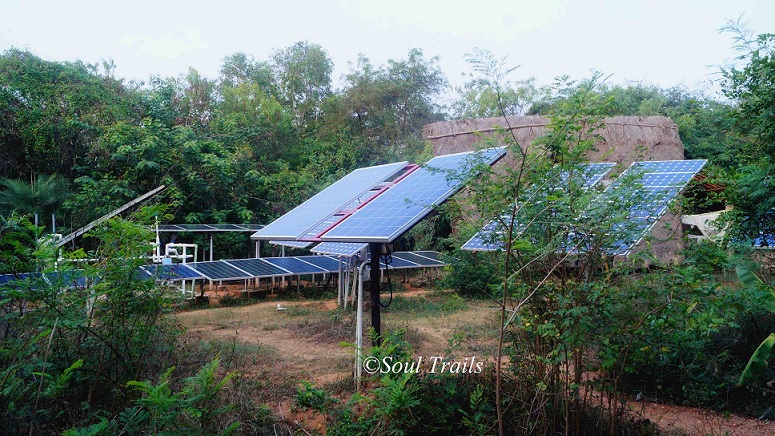 Things to know before visiting Sadhana Forest
Sadhana Forest essentially focuses on keeping one away from things that we have an unhealthy dependency on. It's necessary that one abides by their rules and regulations. It's a detox, and thus it's essential that you give your smoking/drinking habits rest while you're there. Remember to carry a bug spray because you'll literally live in the middle of a forest. Also, keep in mind that you might not get connectivity at all times. Hence, keep your kith and kin aware of your visit and duration of stay. Don't use your smartphones excessively as electricity is available only for a short duration throughout the day.
So, if you're a traveller looking for ways to balance your chakras along with contributing to nature, Sadhana Forest can be your next destination.
(Cover picture by Sadhana Forest Org)
Comments
comments