India is full of varied landscape, a rich history, a vibrant culture, and art. This is what makes this country a must visit for everyone because it has something in store for every kind of traveller. Over and above everything else, since time unknown, India has been the center for those who seek peace and tranquility. And why not, when it is home to ancient wisdom and ancient temples. These temples have stood through centuries. They are marked by marvelous architecture and tranquil atmosphere.
Although, India is full of temples, there are some which really touched us. These are temples where you can enjoy your time in peace, for as long as you want. Or, marvel the architecture and the beauty. No one will ask you to pray in a particular fashion, there are no rules, no guides. You are free to decide in what way you want to offer your prayers or respect. And for as long as you want. No one is there to rush you through. And that is why these temples stand apart for us. So, here goes the list:
Jain Temple, Ranakpur, Rajasthan
The Jain Temple of Ranakpur is nothing less than an architectural wonder. With close to 1400 pillars and each one of them being different from the other. And each one having such intricate carvings and work of art that you can look at them in admiration forever. The temple, like any other Jain temple, maintains utter peace inside. And as you step in, you will feel a calm settle inside you. And that is what attracts me the most to this Jain Temple. A perfect place to meditate it is.
How to reach here: The most convenient way would be to hire a vehicle from Udaipur. The journey is about 2.5 hours.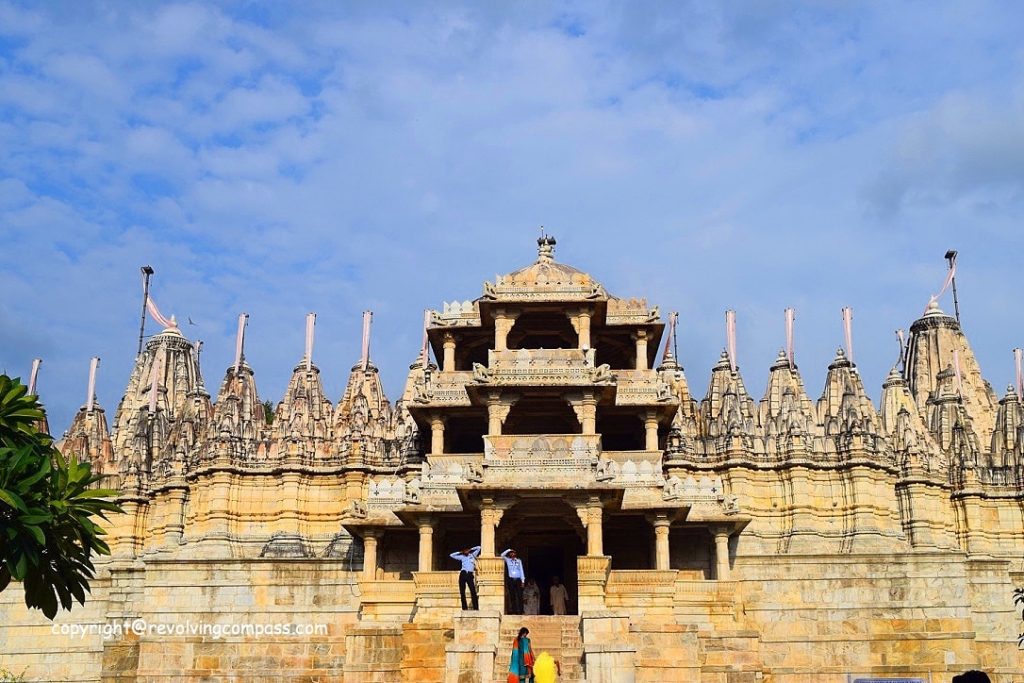 Virupaksha Temple, Hampi, Karnataka
An ancient temple in the ancient world of Hampi in Karnataka. Hampi was the capital of the Vijayanagara Empire in around 1500AD. While the ruins around the temple talk volumes of the bygone era, the temple itself still stands strong. There hasn't been a single day since centuries when a prayer has not been offered in the temple. Typically characterized by a massive entrance gate, an elephant standing in the premises who will bless the visitors by putting its trunk over their heads, a diya that is ever lit and many more small things that overall come together and make your experience un-forgetful.
How to reach here: Hampi lies in the Hoskotedistrick of Karnakata which is well connected with other districts and the capital city of Bangalore through rail as well as the road. A cab ride takes around 6 hours and almost equal time is taken by trains also.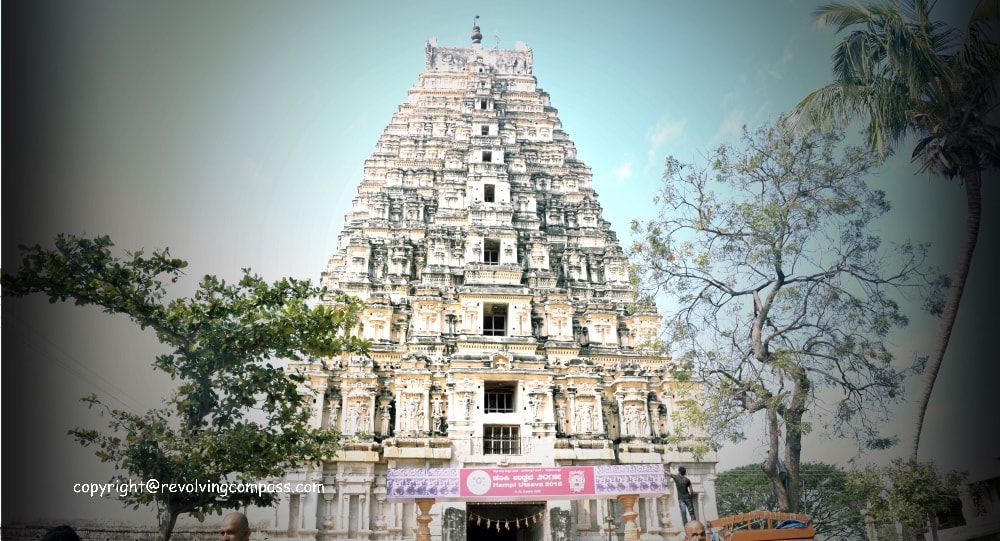 Veerbhadra Temple, Lepakshi, Andhra (close to Bangalore)
It can as well be called a temple of legends. There are several legends and interesting stories associated with this offbeat destination and the temple here. Some of them that can actually be lived and felt being a pillar which doesn't touch the ground, a huge foot mark in stone that is believed to be of Goddess Sita, an incomplete KalyanMandapa (marriage hall) that has an interesting story of its own and several others. Add to that a priest cum guide who speaks multiple languages and is ever ready to enlighten you with the story of the place, expecting nothing in return! The temple is slowly gaining its fair share of popularity although it still is a very offbeat place, offering solace and utter peace to visitors.
How to reach here: Best is to do a road trip from Bangalore. It takes a little short of 2 hours from Bangalore to reach here.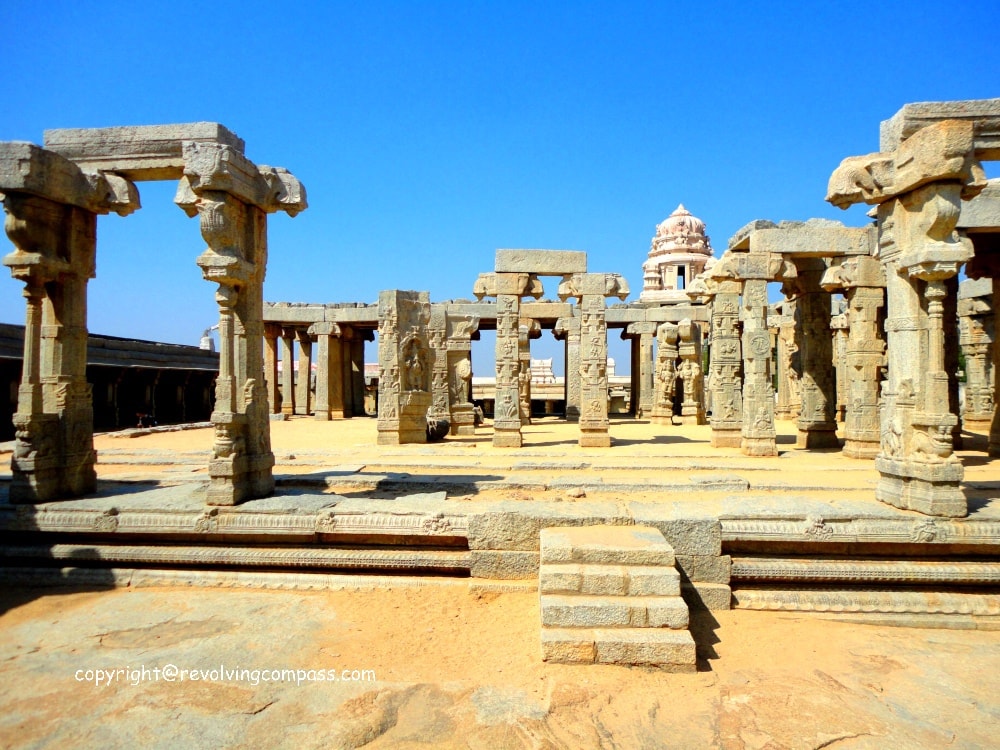 Shore Temple, Mahabalipuram, Tamil Nadu
A beautiful temple situated on the rocky beaches of Mahabalipuram in Tamil Nadu, India. That witnesses the first rays of morning sun in Mahabalipuram. The temple itself is small, but the premises are big. And there is ample space to sit on the rocks and relax. Although it can't be called "offbeat" since it's popularity is evident from the number of visitors that visit it every year. Yet it is a must visit given its location and again, the tranquility that it offers. The best part is that rest of the ancient monuments of Mahabalipuram are also walkable from here. Remember the wedding scene at the end of the movie "Two States"? Well, this is the temple where it was shot.
How to reach here: Mahabalipuram is just an hours drive from Chennai and is well connected through road to rest of the important towns of south India.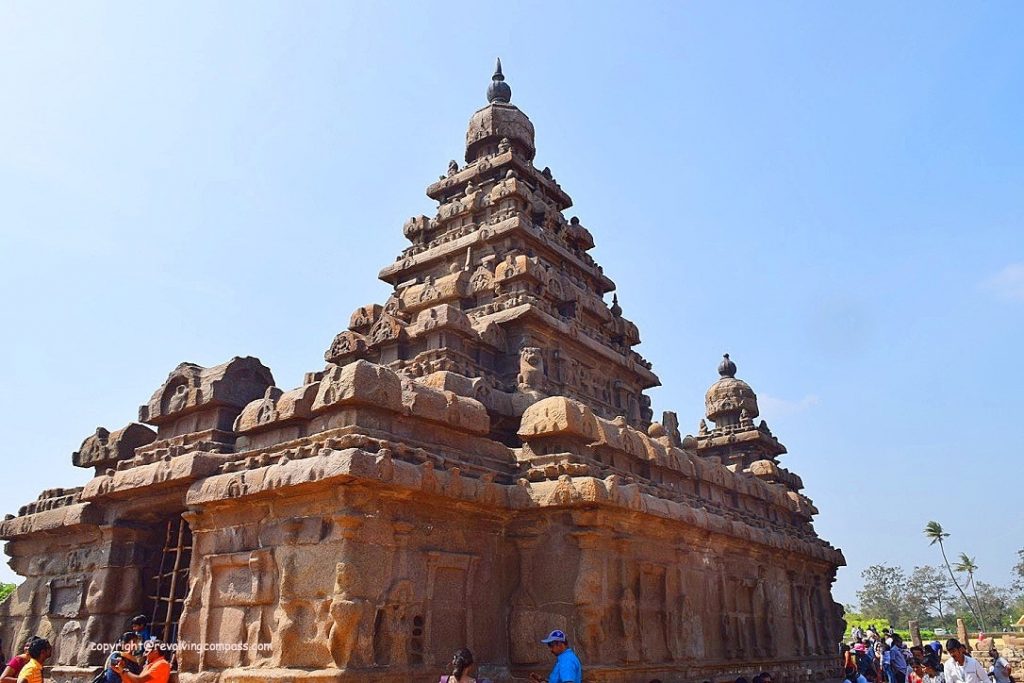 Avani Temple, Kolar, Karnataka
Yet another ancient and legendary temple. It is believed that the epic Ramayana was written from the premises of this temple. The sage Valmiki, the author of Ramayana, stayed on the hill behind this temple. And devi Sita had stayed here after she left Ayodhya, and gave birth to her twin sons here itself. Coming to the temple, inside a huge premise, there are small temples dedicated to God Ram and all his brothers, as well as Sita. Then there are Ganesha temple and Shivling also. The temple premises is neat and clean. Built in the ancient architectural style and has almost no visitors. Yet another tranquil temple. And the surrounding landscapes seem to be as tranquil as the temple itself.
How to reach here:  Kolar is quite near to east Bangalore and the temple of Avani will be approximately at a driving distance of 2.5 hours from the city of Bangalore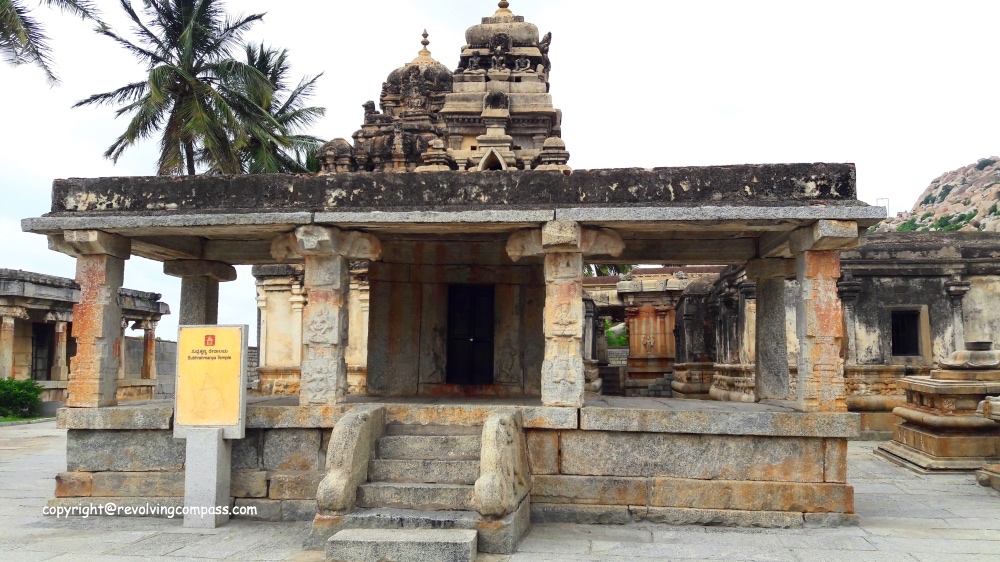 Meet Revolving Compass…

Neha & Abhishek of Revolving Campus

Neha and Abhishek are a couple based out of Bangalore. Software engineers by profession and travelers by passion, their travelogue Revolving Compass is a result of their sheer love for travel. It is a family travelogue that covers destinations, accommodations, best possible itineraries, tips and tricks of traveling efficiently and travelling with a small kid, travel gears and much more related to family travel. Revolving Compass introduces its readers to the best possible options that they can have when out on travel.
Follow them on Facebook and Instagram here:
Facebook: www.facebook.com/revolvingcompass
Instagram: www.instagram.com/abhishek.kumar30

Cover Picture by Brooke Schoenman
Comments
comments