On 4 October 1968, a young soldier died on the India-China border while serving in the Indian Army. But he hasn't abandoned his post just yet. The youngest recruit of 23rd Punjab regiment, Harbhajan Singh died at the tender age of 22. But he is still safeguarding his country at the border of Nathu La.
No ghost story turns into a belief without inexplicable events which firms the conviction. Every soldier posted on Nathu La has his own version of the story of Harbhajan's afterlife. A tale which horses around the corridors of Army barracks even after 50 years of his death. Sightings of his spirit, haunting experience among the soldiers and the mysterious muddying of Harbhajan's army boots have led everyone to believe in his presence as a ghost soldier. Over the decades, the legend built up around his name has become a morale-boosting tool for the soldiers facing isolation in the unfriendly terrain of the Himalayas.
The Beginning of a Legend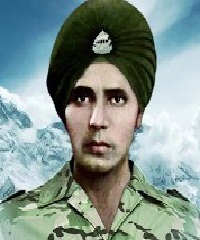 Harbhajan Singh was posted in East Sikkim near the hostile border of India & China. On a fateful October evening, Harbhajan lost his balance and drowned in the river while collecting water for his regiment. The Army authorized a search for Harbhajan, but he wasn't found. After searching for three days, Harbhajan allegedly appeared in the dreams of his fellow soldiers telling them where to look. The next day, the soldiers found his body and rifle exactly at the same place which was told by Harbhajan in their dream. He was cremated, his ashes scattered in the Ganges at Uttarakhand and a small shrine was built for him where his body was discovered. Soon, rumour began to take wing among those stationed in the region that Harbhajan's spirit still patrols the border and woke up sleeping soldiers with a slap.
The Dutiful Ghost Soldier
Harbhajan was posted in Sikkim at the China border. After Harbhajan's death, the Chinese reported seeing a figure in Indian Army uniform riding a white horse on their territory. The Chinese army wrote a letter to the Indian officers asking "Who is this person doing the horse riding every night?"
Later, it is said, the Indian officer had a dream in which Harbhajan told him 'I'm not going to harm the Chinese however if they want to catch me they can try.' Needless to say, they never caught him. But this incident forged the initial hearsay of his ghost among Indian troops.
As the belief in his presence grew strong among the soldiers posted there, Harbhajan was given a seat at flag meetings between the two countries. It is also said that in the event of a planned invasion by the Chinese, the ghost soldier would write a warning to Indian military commanders. This transformed the ghost into a deity for those soldiers posted to the border with China. The army, it is claimed, rewarded him for his work by sending him on annual leave, building him his own barracks and paying him a salary. In later years, he was also granted promotions.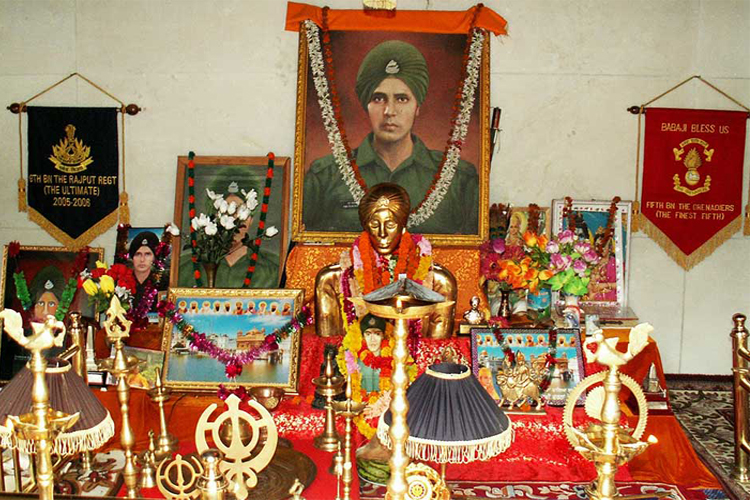 From "Bhoot" to "Baba"
Harbhajan was known as "Baba" among his collogues because he was very religious. A temple complex called Baba Mandir was constructed by the army. The mandir started off as a small monument. In 1982, it was moved to its current and more accessible location near Nathu La Pass.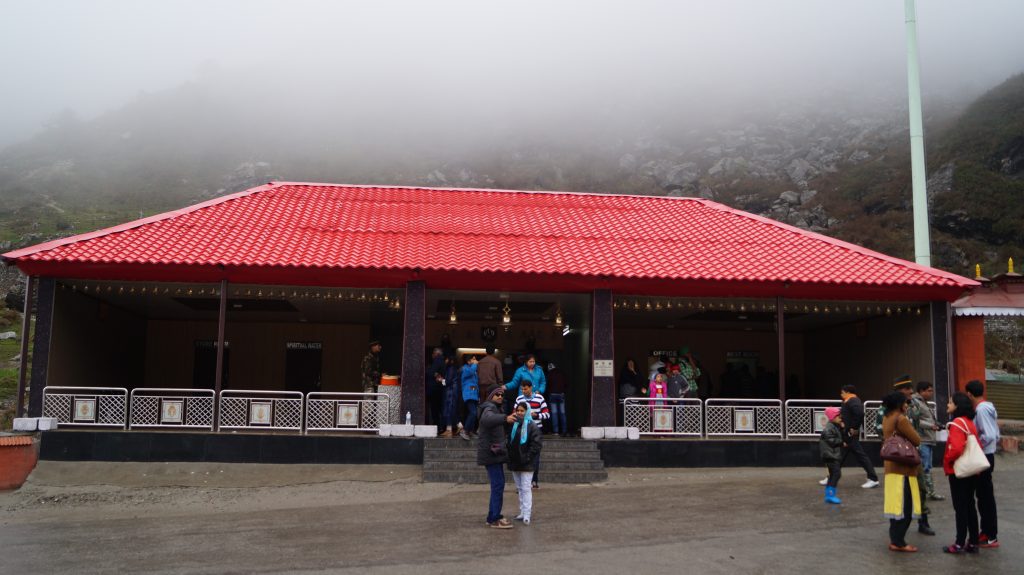 There is a belief that water kept at Baba Harbhajan Shrine and later consumed by the ailing person cures him. Therefore, devotees place bottles of water in the name of the ailing person and later take it away. This blessed water has to be consumed over a period of 21 days and no member of the family is supposed to consume any non-vegetarian food during this period.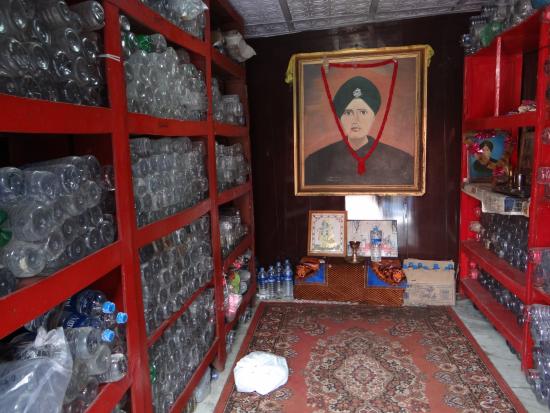 Even today, Baba Harbhajan has his barracks, housing his bedroom, study, and shrine. A member of the army is also posted there to look after Baba Harbhajan. The dead soldier's laundry is also taken care of. The sheets on his bed get crumpled when no one is near them. His boots are polished each day by his army attendant. Legend has it that they become dirty overnight – proof for devotees that the Baba has been out on patrol.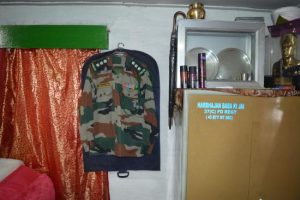 Till his retirement (at the age of 60 – as per official records) the army sanctioned him two months off each year. A jeep with a placard of his name and his portrait, uniform, and belongings used to go down from his mandir, stopping along the way to receive donations from local villagers. A seat was reserved for him on the Lohit Express to Jalandhar Cantt in Punjab, his home. During his absence, the post was always on extra alert.
A Pilgrimage for Tourists
Situated at a stone-throw away distance from Gangtok, Baba Harbhajan temple is now a famous tourist pilgrimage. The travel agencies in Gangtok advertise a day trip to Tsongo Lake, Nathu La and Baba Harbhajan temple costing Rs 1500-2000 per person.
There is very little evidence of Baba Harbhajan or his legend on display otherwise. But ask the locals and most of them have heard of or are curious about him. It's not just soldiers who believe, it's everyone in general. Locals believe Baba have a way of warning about bad things which are about to happen. If you ask me, I don't believe in such stories or in ghosts, in general. But I think people need these things to stay sane in a place like this. And belief can do wonders.
Click here for a D.I.Y Itinerary of Sikkim (with all the information that you need)
You might also like to read about Chitai Temple – Where the God of Justice is legally bound to help the devotees
(Cover Picture by Indranil Kar – Ongoz Escapades)
Comments
comments